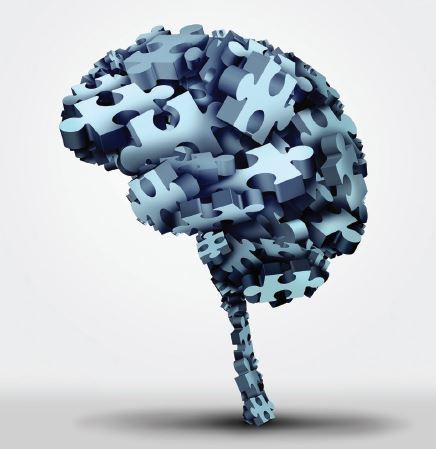 By Jason Flatt
Previous research has shown that lesbian, gay, bisexual, transgender and queer (LGBTQ) older adults face unique health disparities. Compared to older adult heterosexuals, LGBTQ older adults are more likely to report higher rates of several chronic conditions associated with dementia. This includes 47 percent of LGBTQ older adults living with a disability, 31 percent experiencing mental health distress and-or depression and 53 percent experiencing loneliness. It has been suggested that these challenges may be linked to structural fac­tors such as inequality, discrimination and a reluctance to access healthcare.
Cognitive Difficulties in LGBTQ Older Adults
Very little is known about the risk of dementia, including Alzheimer's disease and other dementias, among LGBTQ older adults. Similar to the exponential growth of aging populations worldwide, by 2060 we expect there will be nearly 6 million LGBTQ older adults in the United States. It is esti­mated that up to 400,000 LGBTQ older adults in America currently have dementia, which may increase by 2060 to more than a million. Prevalence of dementia among transgender older adults (ages 65 and older) may be even higher, with estimates around 18 percent compared to 12 percent for cisgender (non-transgender) older adults.
According to the Aging With Pride: National Health, Aging, Sexuality and Gender Study, the first longitudinal national study to investigate LGBTQ aging, health and well-being, 77 percent of LGBT older adults reported cognitive difficulties. Moreover, self-report­ed cognitive difficulties were elevated in LGBTQ older adults who identified as racial-ethnic and gender minorities.
A recent study I conducted found that 25 percent of LGBTQ older adults had subjective cognitive difficulties, based on self-reported problems with memory and another cognitive difficulty (such as challenges with reasoning and problem-solving, and with performing activities involving concentra­tion and thinking, or attention). LGBTQ older adults with depression were three times more likely to report cognitive difficulties. In addition, gender and racial-ethnic minorities and those with a disability were nearly 2.5 times more likely to report cognitive difficulties.
Dementia Risk in LGBTQ Older Adults
These findings led me to investigate dementia risk and related risk factors for LGBTQ older adults. Using one of the nation's largest longitudinal datasets, the Research Pro­gram for Genes, Environment and Health (RPGEH), I am exploring dementia risk and risk factors for lesbian, gay and bisexual (LGB) older adults (N=4,400) and a comparison group of heterosexu­al older adults (N=181,760). The study population consists of members (ages 60 and older) of the Kaiser Permanente Northern California (KPNC) health system.
KPNC is a large, integrated healthcare delivery system that provides comprehensive medical care to more than 3.9 million members (approximately 30 percent of this geographic region). The study also includes up to 20 years (1996 to 2015) of electronic medical record data on health diag­noses, including dementia. And this unique dataset is representative of this region in terms of race-ethnic and socioeconomic backgrounds.
The overall cumulative incidence of dementia was 8 percent among LGB older adults and 9 per­cent among their heterosexual counterparts . The cumulative incidence of dementia in another population-based sample of older adults (mean age was 72 years) from the Framingham Heart Study was around 7 percent.
These dementia estimates for LGB older adults do not account for age, sex, race-eth­nicity or educational differences. It is known that those demographic factors are direct­ly related to risk of dementia in late life. LGB older adults in RPGEH are also unique in that their education level is very high (more than 60 percent have a college degree or high­er), and they are about two years younger than their heterosexual counterparts (mean age for LGB was 69 years and 71 years for heterosexuals).
Unique Risks for Dementia in LGBTQ Older Adults
There were also some unique risk factors to note: LGB older adults in RPGEH had a higher rate of depression compared to their heterosexual counterparts (35 percent versus 28 percent, respec­tively).
Individuals with depression have two to three times higher odds of developing dementia compared to those without depression (tinyurl.com/y7dlw5uf). LGB older adults with depression were 2.7 times more likely to develop dementia compared to those without depression (Odds Ra­tio: 2.73; 95 percent Confidence Interval: 2.12 – 3.50; p-value: <0.0001).
The study also found that post-traumatic stress disorder (PTSD) was higher among LGB older adults compared to heterosexuals. This is concerning, given that our previous study among KPNC members found that PTSD was associated with a 73 percent increase in risk of dementia.
These findings have begun to elucidate the challenges and risks of dementia faced by the LGBTQ aging community; these include social isolation, loneliness, lack of social support, limited caregiving re­sources and discrimination when seeking care and social services for LGBTQ older adults, especially for those with dementia and their caregivers and chosen family. We need more research to better understand dementia risk and risk factors among LGBTQ older adults, and to promote early detection and screen­ing for dementia and inclusive care for this population.
Jason Flatt, Ph.D., M.P.H., is an assistant professor in the Institute for Health & Aging, School of Nursing, University of California, San Francisco. More information about his research is at https://profiles.ucsf.edu/jason.flatt and www.rainbow sofaging.org/.
Author's note: This research was supported by the National Institutes of Health and National Institute on Aging (RF1A6052132 and K01AG056669), UCSF Clinical & Translational Science Institute (CTSI) KL2TR001870, UCSF Center for Aging in Diverse Populations (P30AG015272); and UCSF Pepper Center (P30AG044281). The content is solely the responsibility of the authors and does not necessarily represent the official views of the National Institutes of Health.
Editor's Note: This article appears in the January/February 2019 issue of Aging Today, ASA's bi-monthly newspaper covering issues in aging research, practice and policy nationwide. ASA members receive Aging Today as a member benefit; non-members may purchase subscriptions at our online store.