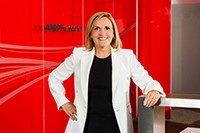 Editor's Note: This article previews a two-part webinar series sponsored by the AARP Foundation as part of Virtual AiA20. Register for Understanding Social Isolation Part 1 on May 27 and Part 2 on May 28.
By Lisa Marsh Ryerson
Public awareness of social isolation has risen recently as people practice physical distancing to curb the spread of the coronavirus. Yet social isolation has long been a problem for older adults, and AARP Foundation has a longstanding commitment to eradicating it.
One in four older adults are socially isolated, defined as an objective lack of social contact with others.  People of all ages can be socially isolated, but the likelihood increases as we age. When older adults lose their spouse or partner or move, they are at risk. Impairments in vision, hearing and mobility also contribute.    
More than four decades of research demonstrates that social isolation is associated with a greater risk of early death from all causes. For adults 50 and over, being socially isolated is linked to a greater risk of dementia, coronary heart disease, diabetes, depression, and stroke. It may rival the impact of smoking and obesity on health.
AARP Foundation is leading a movement to end social isolation for older adults and technology plays a large part. AARP Foundation's Connect2Affect platform has a self-assessment tool and many resources to help. For the five million older adults who are homebound, the Foundation's Connect2Affect Chatbot, an automated text service users can access by phone, has proven useful in staving off social isolation.
Technology is also helping the two million older adults in affordable senior housing, one out of four of whom is socially isolated. Through our Connect2Affect Connected Communities™ program, we've worked with affordable senior housing providers to put smart speakers into residents' rooms. Just by speaking, residents can connect with others and access community information. We will be discussing these and other interventions in greater detail in the upcoming webinar series: Understanding Social Isolation.
Health care providers are a vital, untapped resource for addressing social isolation, according to a National Academies of Science, Engineering and Medicine report, sponsored by AARP Foundation. Medical visits are often the only social contact an older person has.  Health care professionals should routinely assess at-risk older adults for social isolation during clinical visits and document that in the electronic health record. Greater coordination between the health care system, which can help identify the problems, and community-based social care providers, who possess solutions, is critical.  For example, health care organizations might partner with ride-sharing programs to enable older adults to attend medical appointments and community events.
Social isolation will remain long after the coronavirus has receded and so will our commitment to addressing it.
Lisa Marsh Ryerson is president of AARP Foundation, the charitable affiliate of AARP.