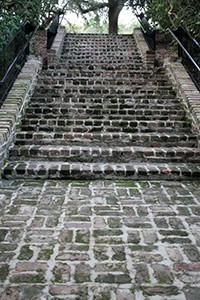 By Michelle Olson
Spoiler Alert: Older people know that they are going to die.
It's no secret that aging and death are sensitive topics, but they are often unrecognized and avoided by society. This is particularly true in long-term care communities, where elders are further marginalized from the rest of society. Staff often shield residents from feelings of sadness and grief as to "not upset" them. Person-centered care is considered the gold standard of care and is part of the CMS' regulations for resident rights. However, when it comes to death of LTC residents, choice in saying good-bye and grieving is often stripped from elders in these homes. 
It should be noted that there are homes around the country that do have lovely rituals in place after a resident dies such as lighting a candle, shrouding the deceased in a quilt and taking them out with dignity through the front doors. More often than not however, death is strongly avoided. 
While non-scholarly sources on the topic of death avoidance in LTC communities have emerged over the years, research studies have most often focused on staffs' perceptions of death or the experiences of older people who are dying--versus the residents' perceptions of witnessing other residents deaths. 
I wanted to know how people living in these contexts experienced and perceived the losses of their peers. As a creative arts therapist, I knew that artistic interventions are often helpful in facilitating expression of thoughts and feelings. It also served to help make this difficult topic more normalized and enjoyable. 
Wait, what? Talking about death, enjoyable?
Yes, it can be and as one 83 year old female participant said, talking about it was, "such a release!" Sharing losses and creating art and poetry helped bring closer connections within the groups. Reminiscing about deaths of peers also sparked meaningful conversations about personal losses the participants' faced including their spouses, their twin siblings, their children, grandchildren and beloved friends. Below is a 93 y/o participant's artwork, which he made in memory of his wife who had died seven decades earlier. I made it into a pillow to present to him at the end of the study.
I conducted a multicase, arts-informed study with 15 participants from four LTC communities. Throughout the entire research process, I created my own reflexive artwork and poetry for meaning-making and to maintain self-awareness regarding my biases, interpretations, experiences, and to process my own emotions.
Below are examples of artist-researcher's reflections about the common themes I was uncovering regarding secrecy, avoidance, and infantilism.
Themes and Subthemes Revealed Through Focus Groups and Art Therapy Sessions:
Secrecy.

  Staff deliberately hid the deaths of residents from the participants in all four homes. Despite their disapproval of these hidden death care practices, participants did not feel comfortable asking staff about resident deaths. Thus, participants were left to resort to other ways to find out if a fellow resident had died.

 

Awareness of mortality.
The data overwhelmingly revealed the participants were well-aware of their mortality. Despite these hidden death care practices and the common occurrence of death within these settings, participants from across the cases verbalized thoughts about death and acceptance of their mortality
Choice to say goodbye to peers

. 

Across all four cases, the choice to say goodbye was not given to the participants. This lack of choice and autonomy does not align with person-centered care practices.
Below is an excerpt from a found data poem taken from participants' exact words (Utilized for member checking and giving voice to elder participants)
No one told me

I ate with her every day

I had to ask

I didn't even know she was gone

It's a strange feeling

I ate with her three meals a day

I'd always say, Hi, good morning, ladies!

I didn't even get to say good-bye

or anything

or I'm sorry

or something

It's an empty feeling

It's like a secret
Ageism is a Subtheme that Emerged
Because participants were aware of their mortality and had dealt with considerable amounts of death in their lives, some felt it was infantilizing for staff to hide deaths as a way to protect them. Interestingly, elders in these settings appeared to "cope with ageism by accommodating caregivers, a strategy that may ironically reinforce patterns of ageist communication" (Lagacé et al., 2012, p. 335).
Despite staffs' defense mechanism of hiding death as a way to 'protect' the residents, the participants in this study communicated positive expressions like love, sorry, forgiveness, kindness, gratitude, and acceptance when they reflected on the loss of their peers. 
Findings revealed that the older adults did not like the secrecy surrounding death and they wanted to be informed of these deaths that had occurred within their home. They recognized that death is difficult and some of their peers may "not be able to handle it".  The participants wanted to have a choice in saying goodbye to, paying respects to, or saying a prayer for friends and peers after they died. 
Death avoidance has become ingrained within these contexts, but further research and discovery could help to reduce institutional ageist approaches to care and normalize conversations about death and dying. 
LTC residents and staff form strong bonds with one another, so acknowledging death may help build more mindful, compassionate, and connected communities for all stakeholders. It is paramount that elders in residential care settings are empowered with choice and dignity during this natural phase of life. 
I believe once we recognize and honor the interconnectedness of life and death and truly see ourselves in the elders we care for, we will transform how death is viewed in long-term care and within our culture in general. 
Dr. Michelle Olson, PhD, LCAT, ATR-BC is a licensed, board certified and registered creative arts therapist and gerontologist working in the aging field for 22 years.  She has a strong interests in contemplative end of life care in long-term care settings and advancing person-centered care and mindfulness practices in dementia care. She currently consults for eldercare settings and not for profit organizations. You can connect via email or LinkedIn. Don't miss Dr. Olson's poster presentation during Aging in America in Atlanta.