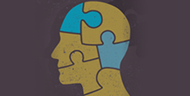 By Cynthia R. Green, Ph.D
Current research into brain fitness indicates that we can take steps to enhance daily performance and even lower our risk for serious memory impairment as we age. While the science is relatively young, on the whole this data supports actions already strongly correlated with improved general health—actions that hold little risk.
These research advances, coupled with growing public policy concerns about dementia rates in our aging population, have raised public awareness of and demand for ways to maintain brain fitness. The boomers' commitment to staying vital at every age helps fuel this trend, and as a result the brain fitness trend is booming.
Eldercare professionals have long advocated for brain fitness, and were early to champion programs promoting brain healthy habits. Yet it has become increasingly difficult for many to keep abreast of developments in this fast-paced field. What should eldercare professionals know about trends in brain health?
Brain health is really about overall health.
Research indicates the best brain health model should take a broad-based, integrated wellness approach with activities that engage across physical, intellectual and emotional spectrums. Regular exercise, healthy eating, intellectual stimulation, staying connected to friends and family as well as maintaining emotional balance, have all been correlated with improved brain function. Brain fitness training emphasizing only one of these areas misses the boat. While using a brain fitness software product may provide opportunities for training cognitive skills, doing so without getting regular physical exercise or remaining socially engaged will not allow the individual to fully benefit from what we know about brain fitness.
Taken further, the research suggests that the two goals most often cited in brain fitness—everyday intellectual performance and reduced dementia risk—may be associated with different kinds of brain healthy activities. Maintaining a healthy weight and a brain healthy diet has been correlated with lower risk for lifetime memory impairment, but seems to have little to do with everyday cognitive skills. Conversely, training in skills such as memory or attention has been shown to significantly improve performance, but seems to have little impact on long-term dementia risk. Elder-care professionals should look for ways of providing training in a way that reflects this whole approach to brain health.
Brain health is for everyone.
Interest and ability to improve our brain health is not limited by age, education or cognitive status. We should bring better brain health education to all the older adults we serve. Brain health programming is neither complicated, nor too technical or nor too expensive to provide. Most older-adult programs already offer much that is brain healthy. Eldercare professionals should look first at where they have strong offerings in brain fitness and find ways to fill in with needed additional programming. Most older-adult programs offer exercise classes or intellectually engaging activities, but few have courses on memory strategies or other skills training.
Taking a "total" brain health approach to programming is not only evidence-based, but is smart, economical and builds on existing program strengths.
Eldercare professionals should also look to offer programs that serve older adults of all cognitive abilities. There is a growing body of research suggesting that certain activities, such as physical exercise, may benefit individuals with mild to moderate cognitive impairment. One study found that a short meditation exercise improved intellectual performance in a group of subjects with mild impairment. While further research is needed, providing brain healthy activities to all elders through activities that carry little risk but great potential benefit for improving their quality of life can only be positive.
Brain health is a growing specialty.
The increasingly complex science and interest in the topic is giving rise to a new specialty in brain health. Professionals across a number of settings, including senior living, community outreach, hospital-based services, home healthcare and private practice, can benefit from training in brain fitness services. Such training can better position professionals to responsibly meet the emerging public demand for high quality brain health services including assessment, training and programming.
Some professional training is already available through seminars (such as the "MindAlert" series offered by the American Society on Aging) and continuing education training. Professionals looking to add brain health services to their expertise can also look to the fast-growing certification programs in brain health, which offer a new level of competency.
---
Cynthia R. Green, Ph.D., is a clinical psychologist, author, noted speaker and leading expert in brain health. Founder of the Memory Enhancement Program at the Mount Sinai Medical Center, Green heads the Total Brain Health program, which provides professional certification training in brain health programs as well as programs for the general public. For more information, please visit www.totalbrainhealth.com.
This article was brought to you by the editorial committee of ASA's Mental Health and Aging Network (MHAN).