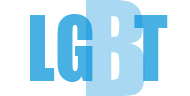 By Terri Clark
For those ASA members who are part of the LAIN constituent group, you may remember that at last year's LAIN networking session, I gave a big "shout out" for the "bisexuals in the house", and went on to encourage us to include a program on bisexuals and bisexuality at next year's conference. Well, fast forward almost a year later, and here we are! In an attempt to bring visibility to the often overlooked or ignored "b" in our LGBT services, and recognizing the dearth of education about aging bisexuals, Britta Larson, Cathy Croghan, and I will be presenting a workshop to help aging professionals learn about bisexuality, understand the barriers faced by bisexual older adults in accessing services, and walk away with a greater understanding how to be an ally and offer inclusive programs and services to our bisexual older adults.
It has long been apparent to me as a sexuality educator for nearly 20 years, that the topic of bisexuality and any discussion of bisexual individuals was absent from conferences, workshops, and everyday discussion about sexuality. In response, I developed a lesson plan called "What's Your BiQ?", which was recently published in the American Journal of Sexuality Education. The workshop we will present at ASA is based on that lesson plan.
Why learn about bisexuality? Visibility is priceless. Older people are presumed to lose both sexual interest and sexual functioning as they age and are often perceived as inappropriate, senile, and "dirty" (i.e., "dirty old men") when they express their sexuality. Differences in sexual orientation are ignored entirely, and bisexual, gay or lesbian seniors may be driven underground and silenced.
The pervasive invisibility of bisexuality has given us few or no role models, let alone an identity for who we are. When recognized, bisexuality is often viewed as being part gay and part straight, rather than being its own unique identity. Further, older bisexuals face not only similar discrimination confronting lesbian and gay communities because of their non-heterosexuality, but also resistance from the lesbian and gay communities, as some people feel bisexuals are "sitting on the fence" (biphobia).
Misinformation and myths abound for bisexuals. During our workshop, we'll answer the following questions (and more!).
What is bisexuality?
I hear a lot about lesbian and gay older people, but rarely hear about aging bisexuals. Why is that?
I've heard that bisexuals are really gay or lesbian. Is that true?
Some of my older peers have never heard the word bisexual. How can that be?
How can I make our senior center welcoming to bisexual members?
We promise to enlighten and educate participants while improving their "BiQ"! Tips for becoming a "bi" ally will be shared, along with resources for further reading and information. We look forward to you joining us at the 2014 Aging in America Conference (located at the Grand Manchester Hyatt in San Deigo) on Wednesday, March 12 from 8:00am to 9:30 am in Seaport H (2nd floor, Seaport Tower) for "Aging and Bisexuality: What's Your BiQ?"
---
Terri Clark, MPH, CHES, is Secretary for the LGBT Elder Initiative, in Phildadelphia, Penn. Her session "Aging and Bisexuality: 'What's Your BiQ?'" is scheduled for Wednesday, March 12th from 8:00 to 9:30 AM in the Cortez Hill A Room (Seaport Tower, 3rd floor) at the Manchester Grand Hyatt Hotel. Make sure to check the conference program online for schedule and room assignment updates leading up to the conference.
Learn more about the 2014 Aging in America Conference
*Presentation times and locations are subject to change. Be sure to check the final program book and addendum at the conference.