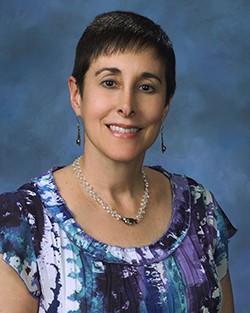 By Linda E. Maurice
As a person who has worked in lifelong learning for the past eleven years, I have seen quite a bit of change and evolution in this retirement phenomenon. We know that a large portion of our aging, Boomer population are seeking a "different" path for their retirement pastimes. Not completely gone, but fading are the days of tennis, golf, mahjongg and bridge taking up the spare time of our retirement population. Instead, many of these aging Boomers are instead opting for more intellectual pursuits, including lifelong learning programs such as the one offered at my own university, Nova Southeastern University (NSU).
A significant event happened recently, which made me sit back and think about the future of lifelong learning. The NSU Lifelong Learning Institute (LLI) moved from the geriatrics division, and into community education, under our parent college, the Dr. Kiran C. Patel College of Osteopathic Medicine at NSU. I view this as significant, because I have said for a long time, that I did not like the terminology of "geriatrics" when talking about lifelong learning. 
A standard definition of "geriatrics" is, "the branch of medicine or social science dealing with the health and care of old people." While there is no doubt that participating in lifelong learning programs enhances one's life from a social, mental and often physical standpoint (especially if older adults take part in affiliated exercise classes), I have always argued that lifelong learning is NOT a medical program and therefore have never used the term geriatrics when talking about the LLI.  Lifelong learning programs do not provide care as defined in the geriatric field, but rather, life enrichment. 
Therefore, the move of the NSU LLI under the auspices of community education is an important development.  It represents the forward thinking approach of NSU's administration, in acknowledging how lifelong learning effects its community outreach, and impact. Additionally, the division of community education includes immersion programs for high school students interested in future medical, or science careers.  This blending of the various programs under one umbrella will also potentially lead towards new and different, inter-generational programming. The resulting enrichment possibilities for the different generations coming together, is a very exciting prospect.
I look forward to seeing if more institutions of higher education follow NSU's example, and look at their lifelong learning programs from more of a community standpoint. It would bode very well towards further dispelling stereotypes regarding retirement and older adult interests, as well as open the door towards new and different approaches in aging.
Linda E. Maurice, M.A. is the director of NSU's Lifelong Learning Institute (LLI) and a member of the ASA LEARN Council.