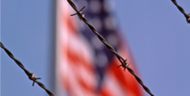 By Guillermo Cantor
In an historic vote on June 27, 2013, the U.S. Senate passed sweeping legislation to overhaul the immigration system. Known as the "Border Security, Economic Opportunity, and Immigration Modernization Act" (S. 744), the bipartisan measure now awaits passage in the Republican-controlled House of Representatives.
For many elders and caregivers, the landmark bill comes at a critical time in U.S. history. Over the next two decades, 77 million baby boomers are expected to retire, resulting in a shrinking ratio of workers to retirees. This demographic shift portends labor force gaps of many kinds, particularly in eldercare occupations, which are already experiencing a high demand for new workers, as the existing eldercare workforce is not large enough to meet older adults' needs. In 2011, the Eldercare Workforce Alliance estimated that by 2030 we will need nearly 3.5 million more healthcare and direct care providers to meet demand.
Several studies, including one from early 2013 by the Institute for Women's Policy Research, have noted that immigration may constitute a key solution for the eldercare workforce shortage not only in the United States, but also in other aging societies such as Japan, Italy and Germany. In the United States, immigrants already represent a significant share of the current direct care workforce and, going forward, immigration reform may constitute an invaluable opportunity to help address the care gap.
What's In the Bill
The implications of S. 744 are manifold. First, by offering a path to citizenship for undocumented workers currently living in the country, the bill would certainly help stabilize the direct care workforce, which would in turn improve the quality of care. In particular, as a 2011 report by the National Council on Aging (NCOA) and the National Hispanic Council on Aging (NHCOA) has shown, once unauthorized care workers become legalized, they can legally drive, undergo enhanced background checks and access better opportunities for training and career advancement.
While the legalization of undocumented workers constitutes a significant step forward in strengthening the direct care workforce of current undocumented workers, the bill's implications for the future flow of immigrant care workers must also be considered. Several signs suggest that the new legal immigration system created by S. 744 falls short of providing a sustainable solution to the eldercare shortage.
The Merit-Based Points System
The merit-based point system created by S. 744 would allow foreign nationals to obtain a green card by accumulating points based on a number of attributes considered valuable. This track, which is established in addition to family and employment-based channels, contains two tiers—one for higher skilled and the other one for less-skilled workers. Points are allocated in both tiers according to a combination of factors, including education, employment, occupation, civic
involvement, English-language proficiency, certain family ties, age and nationality. But the way points are distributed does not value these characteristics evenly, instead heavily favoring employment and educational factors. Variations of point systems are already used in some countries such as Canada, the United Kingdom, Australia and New Zealand.
—Guillermo Cantor
What's Not In the Bill
The Senate bill lacks a specific track for direct care workers. In principle, some caregivers would be able to immigrate through the newly created merit-based point system (see sidebar to the right for details) that contains a specific track for so-called less-skilled workers. Moreover, the system will prioritize occupations in high demand. Under this arrangement, if direct care occupations happen to be ranked among those in the highest demand, caregivers may receive priority.
It should be noted, however, that the basis for accumulating points to obtain lawful permanent resident status under the merit-based point system heavily favors formal employment and skill sets. Caregivers often participate in the informal economy and may not be well-positioned to accumulate enough points under the proposed system.
Additionally, the structure of the point system will likely make it more difficult for women to secure an immigrant visa. In many sending countries, women encounter greater obstacles than men in accessing education and work opportunities and therefore may be systematically excluded from these channels. This would be clearly detrimental for America's eldercare needs, given that largely it is women who perform caregiving tasks.
One of the system's tiers also allocates specific points to "primary caregivers"—namely, individuals (family or not) who take primary responsibility for persons who cannot fully care for themselves. However, people who meet this requirement will only receive 10 points out of a maximum of 85, which would make it very challenging for them to secure an immigrant visa if they are not able to also accrue sufficient points under other categories (such as skills, employment background, English-language proficiency and age).
In addition to the merit-based point system, changes to the family-based immigration system may also negatively affect the provision of other critical sources of elder caregiving, especially for immigrant families. In particular, S. 744 eliminates the categories for siblings and adult married children of U.S. citizens if they are older than age 30.
The New Workers Program
The non-immigrant visa channel is another avenue through which direct care workers potentially could enter the country. Specifically, the bill creates a new workers visa program (called the W visa) dedicated to attracting a greater number of less-skilled workers—particularly when the economy is growing. A new agency, called the Bureau of Immigration and Labor, would determine the annual cap for W visas, as well as the list of recruitment methods employers may use. However, considering the types of requirements the system imposes on employers, it is unlikely that smaller employers (or families) would be able to make use of this system.
Given the number of contingencies involved, at this point it is difficult to predict what the actual impact of the bill on the eldercare labor force will be. While the legalization of undocumented care workers is a major step forward, future flow provisions in S. 744 offer little hope for a sustainable solution. Ultimately, the bill is not drafted in a way that fully acknowledges the serious impacts that a rapidly aging population may have on the United States. As a consequence, the measure only partially addresses the shortfall of direct care workers for an increasing number of older adults.
---
Guillermo Cantor, Ph.D., is senior policy analyst at the American Immigration Council's Immigration Policy Center in Washington, D.C.
Editor's Note: This article appears in the September/October 2013 issue of Aging Today, ASA's bi-monthly newspaper covering issues in aging research, practice and policy. ASA members receive Aging Today as a member benefit; non-members may purchase subscriptions at our online store.