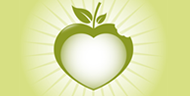 By Lydia Mitts
The baby boom generation is aging, as is America's workforce. By 2018, one in every four workers in the nation will be at least 55 years old. Developing effective health promotion interventions for these workers will be crucial to maintaining a healthy and productive workforce. 
Evidence-based workplace wellness programs that offer tools to support healthy aging can help older workers maintain active lives. Research shows that offering free support and activities, such as nutrition classes or walking clubs, can help workers make healthy lifestyle changes. One study in the American Journal of Public Health by Hughes et al. (101: 2011) found that certain supports, like in-person health coaching, are particularly effective for older workers.
Achieving Wellness: Who Pays the Price?
However, not all workplace health promotion strategies are evidence-backed. A growing number of employers are offering penalty-based wellness programs, which charge higher health insurance premiums, deductibles or copayments to employees who do not meet requirements. Such programs are advertised to reduce healthcare spending by helping employees improve their health. But a recent Health Affairs study by Horwitz et al. (32: 2013) found no conclusive evidence to back such claims. It found that penalty-based programs may achieve savings for employers by shifting costs to workers with health problems—a shift that could disproportionately harm older workers, lower-income employees and minorities since they are at a higher risk for many conditions these programs penalize (e.g., high cholesterol, high blood pressure and obesity).
Penalty-based wellness programs fall into two categories: those requiring workers to achieve health outcomes (such as cholesterol levels below a certain threshold), and those requiring workers to participate in activities (like nutrition classes).
Under federal law, penalty-based wellness programs tied to achieving health outcomes can vary employees' healthcare costs by up to 20 percent of workers' total health insurance premiums (including the employer's contribution). Beginning in 2014, this maximum penalty will increase to 30 percent of total premiums, and, if the penalty is tied to whether a worker uses tobacco, the maximum penalty will be 50 percent of total premiums. In participation-based wellness programs, there are no penalty limits.
What could this mean for workers who struggle with health risk factors targeted by penaltybased programs? Based on the average cost of job-based coverage in 2012, a 20 percent penalty could mean $1,000 higher annual healthcare costs for workers who do not meet wellness criteria. A 30 percent penalty would mean $1,500 higher yearly healthcare costs.
The Government's Role in Protecting Employees
The main federal regulations that govern penalty-based wellness programs enforce nondiscrimination requirements under the Health Insurance Portability and Accountability Act (HIPAA) and set very few standards. While all wellness programs must comply with nondiscrimination laws, including the Americans with Disabilities Act, the Genetics Information Nondiscrimination Act, the Civil Rights Act and the Age Discrimination in Employment Act, federal agencies have issued limited guidance on what wellness programs are allowed to do under these laws.
Limited federal regulations for participation-based wellness programs leave workers vulnerable to discriminatory program design. Some employers have charged workers fees to participate in required wellness program activities, which lower-income workers may not be able to afford. One county in Wyoming required employees to pay more than $100 to participate in a health-coaching program to avoid higher premiums. Additionally, activities might not occur during work hours, and workers with multiple jobs or who are caregivers for children or elderly parents may not be able to participate.
Workers need to fully understand their rights. Employees in programs that vary healthcare costs based on achieving health outcomes already have some protections under federal rules; they must be given alternative ways to fulfill requirements if, for medical reasons, they cannot reach the program's designated health outcomes. Employees can also appeal if a program decides they are not eligible for alternatives.
As noted, protections for workers in participation programs are less well defined, but all penalty-based wellness programs must comply with nondiscrimination laws. If an employee believes a wellness program violates their rights, a good first step is to contact a consumer benefits advisor at the Department of Labor (http://goo.gl/EHeTY).
Recently proposed federal rules include important new protections for workers that would begin in 2014. Among them, wellness programs will be required to offer an alternative way to avoid higher costs to anyone who does not meet health-outcome goals. Workers who cannot participate in required fitness activities for medical reasons will also be able to avoid penalties through an alternative activity.
Advocates for older workers need to ask tough questions about the new trend embracing penalty-based wellness programs. They should consider how to educate employers on what the evidence shows about the kinds of programs that work best, and warn them about how penalty-based programs could discriminate against a broad range of workers.
---
Lydia Mitts is a health policy analyst with Families USA in Washington, D.C. More information about worker rights is available by contacting a Department of Labor consumer benefits advisor at (866) 444-3272.
Editor's Note: This article appears in the May/June 2013 issue of Aging Today, ASA's bi-monthly newspaper covering issues in aging research, practice and policy. ASA members receive Aging Today as a member benefit; non-members may purchase subscriptions at our online store.