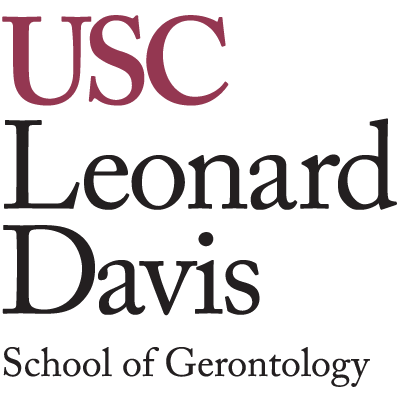 Approximately 1 in 10 adults ages 60 and older have experienced some form of abuse or mistreatment—physical, sexual, emotional, psychological or financial, or in neglect. As many older adults fall prey to more than one form of abuse or mistreatment, it can be difficult, especially when the victim has dementia, to determine what type of mistreatment has occurred and how to respond to it.
"Elder Mistreatment: Understanding Abuse & Neglect," a critical background course for anyone in the field of aging, and teaches students how to recognize elder mistreatment, victim and abuser characteristics, risks and protective factors and more. The first of two courses covering elder mistreatment, this curricula is part of the online course series offered by ASA and the USC Leonard Davis School of Gerontology. This five-week course (and others in the series) are taught by USC professors, runs Aug. 26–Sept. 27, 2019, costs $500 for ASA members and $650 for non-members. Participants earn 10 CE credits and a Certificate of Completion upon successfully finishing the course.
Weeks 1 and 2: Elder Mistreatment and Its Victims
Week one details elder mistreatment in its various guises, what distinguishes conflict-type mistreatment from other subtypes and how it is related to elder self-neglect and financial fraud. Case studies help describe the range of mistreatment and its complexity and nuances. Instructors address where the field of aging is in terms of mistreatment research and how other types of family violence are driving the research effort.
In week two, students learn about the profile of elder mistreatment victims and who tends to be most at risk. What demographic, community, behavioral, psychological and contextual characteristics put some older adults at risk? What protects other elders from mistreatment? And how best to respond and support victims of mistreatment?
Weeks 3 and 4: Elder Mistreatment Perpetrators and How to Detect Mistreatment
Week three introduces the common characteristics of perpetrators, plus circumstances that create opportunities for mistreatment. As family members are the most common perpetrators of mistreatment, instructors explain the family dynamics that can increase risk and lay out the differences between financial abuse and fraud. Also discussed are end result scenarios: what happens when perpetrators are caught?
Week four focuses on detecting elder mistreatment in various settings—communities, emergency departments and long-term-care facilities. Curricula provide a conceptual framework for how to think about the dimensions of elder mistreatment and explores indicators, the importance of indicators and the state of research. Participants learn how to report mistreatment, how to document cases and what to consider when interviewing suspected victims of mistreatment. Who is a mandated reporter, and what are the reporting requirements?
Week 5: Elder Mistreatment Response
In week five, instructors describe responders' role in elder mistreatment and future directions for research and practice. The role of Adult Protective Services (APS) is described in depth: how APS investigates mistreatment, manages ongoing cases, and works with other agencies. Also discussed is how other professionals can respond to mistreatment, whether they work in healthcare, social services, law enforcement or in other sectors. Participants learn about multidisciplinary teams and how they help to handle challenging cases, and about new strategies for prevention.