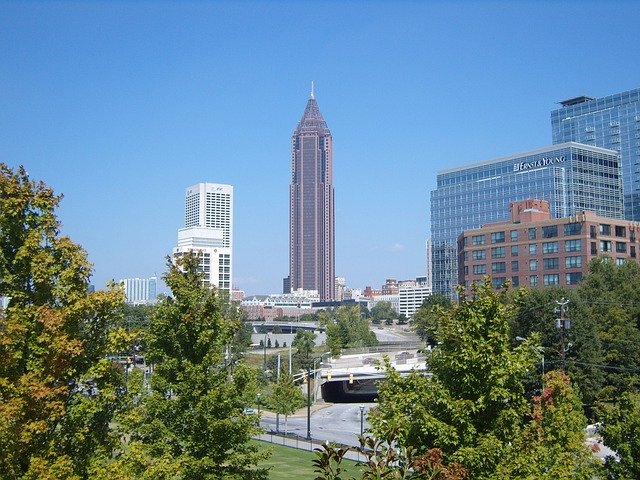 Climate change is a major public health threat. See what the Hyatt Hotel is doing to address these concerns and find out how you can contribute to a greener planet during the conference.
Learn how our hosts at Hyatt are addressing the many issues of corporate responsibility, human rights and environmental stewardship.
Use carbon offsets for air travel for the aggregated thousands of miles traveled to the conference. 
Explore public transportation and shuttles running on alternative fuel in Atlanta.
·     Take public transportation around town for easy access to the Hyatt Regency. If necessary, Lyft has carbon offsets. 
·     Bring your own reusable bottles and cups. Starbucks in the Hyatt Regency has a reusable coffee cup for sale for 2.00.
·     Avoid plastic bags/drink tops/coffee stirrers/drinking straws wherever possible. These cause untold agony to many aquatic creatures. 
·     Turn the air conditioning off in the hotel rooms during the hours you are away. 
·     Take shorter showers (even though many Californians are used to conserving water, it may not be obvious to those from areas where there have been heavy rains or snow storms).
·     Request NO daily towel change be made for your hotel bathroom.
·     Use Ecosia search engine and support other organizations, that plant trees in fragile areas.­­­­­­­­­­­­­­­­­
Climate change is a major public health threat and elderly people are among the most vulnerable in extreme weather. 
Learn communication strategies to move yourself, your clients and sphere of influence from anxiety to action with Graying Green.
Plant a tree to celebrate and improve public health and the health of our planet. In the United States, the National Forest Foundation plans to reforest with 50 million trees.
Internationally, The Nature Conservancy is addressing the effects of climate change with a campaign to plant a billion trees.