Highlighted Sessions

50+ Women: A Consumer Force to be Reckoned With
Sponsored by Age Wave.
Tuesday, March 24 | 12:30–1:30 PM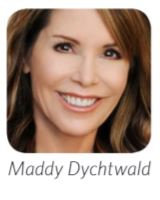 A critical mass of women—bolstered by education, unprecedented levels of workforce participation and escalating income and wealth—are assuming increasingly powerful roles as consumers. All consumer products, services and marketing must recalibrate to court this influential customer base. Drawing on insights from her landmark book, Influence: How Women's Soaring Economic Power Will Change Our World for the Better, and decades of proprietary Age Wave research, Maddy answers questions such as: What drives women's purchasing decisions? Are 50+ women brand loyal…or not? What is their approach to money? How do 50+ women feel about ageist stereotypes? Is technology a barrier or a benefit? | Presented by Maddy Dychtwald, Entrepreneur, Author, Co-founder of Age Wave, Working Mom.
Living and Dying with Dementia: Taking Charge of Your Personal Values
Sponsored by Compassion and Choices.
Tuesday, March 24 | 2:00–3:00 PM

Dementia is a devastating, incurable disease currently affecting almost 6 million people living in America today and by 2060 that number is expected to soar to 15 million. Compassion & Choices President & CEO Kim Callinan leads a panel of thought leaders to address national efforts to combat dementia and Alzheimer's and how those with an early diagnosis of dementia, and their loved ones, can implement proper planning to stay in control of their lives and care in the early stages of a dementia diagnosis. Attendees will hear firsthand the personal story of Dan Winter, who has early-stage Alzheimer's disease and watched his father live with dementia for 13 years. Participants will learn of new online resources to help them and loved ones document their own values and priorities when facing a dementia diagnosis.
 
Panel: Kim Callinan, President & CEO, Compassion & Choices, George Vradenburg, Chairman and Co-Founder, USAgainstAlzheimer's, Dan Winter, storyteller and advocate, Tom Quash, Chief Marketing & Program Officer, Compassion & Choices
---

How to Maximize Your Effectiveness and Success as a Public Speaker: Lessons From 40 Years on the Front Lines
Sponsored by Age Wave. 
Tuesday, March 24 | 3:30–4:30 PM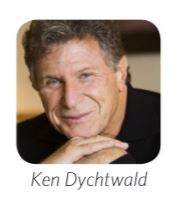 In this session, created especially for ASA, Ken Dychtwald—who has enjoyed a legendary 40-year career as a visionary thought-leader, best-selling author and sought-after public speaker to countless non-profits and more than half the Fortune 500, involving more than 2,000,000 people worldwide—will share the most important lessons he has learned about how to maximize both audience impact and career success as a public speaker. Join him to learn how to create presentations that will bring the most value and inspire audience engagement. |Presenter: Ken Dychtwald, PhD, Psychologist/Gerontologist, Author, Founder and CEO of Age Wave.
---
| | |
| --- | --- |
| | |
| Jay Newton-Small | Nancy LeaMond |
She's the Difference: Why Women 50+ Will Decide 2020 and What They Care About
Sponsored by AARP. 
Wednesday, March 25 | 11:00 AM– Noon
As the 2020 political campaign cycle heats up, so will conversations about which group of voters holds the key to victory. AARP believes a key demographic will determine the outcome of elections across the county: women voters ages 50 and older. Please join Nancy LeaMond, AARP's Chief Advocacy and Engagement Officer, and Jay Newton-Small, correspondent for TIME Magazine and Bloomberg News and MemoryWell's Co-founder and CEO, for a fireside chat about why women 50-plus will have an increasingly significant impact on local, state and national elections in the future.
---
The Benefits of Cannabidiol and the Future of CBD Use for Pain Relief: A Scientific Analysis
Sponsored by Medterra. 
Wednesday, March 25 | 5:00–6:00 PM
| | |
| --- | --- |
| | |
| Matthew Halpert | Ben Dickerson |
Cannabidiol, or commonly known as CBD, is a phenomena that has created major buzz over the last year. We're seeing it in the news, on the radio, from family, friends and coworkers, but even though it's gaining recognition, many people still find CBD confusing. What does it do?  Will it get me high?  How do I know which brand I can trust?
 
Join Medterra CBD Co-Founder, Ben Dickerson, and Baylor College of Medicine researcher Dr. Matthew Halpert as they discuss the powerful benefits of CBD and the future of the growing category. You'll learn about the many uses of CBD and the groundbreaking scientific research that is being conducted to explain the many benefits of this hemp derived compound.
---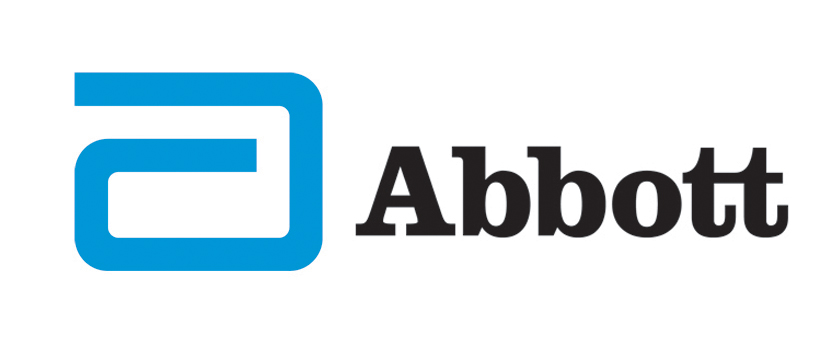 National Developments in Addressing Older Adult Malnutrition:  From Research to Policies to Programs
Sponsored by Abbott.
Wednesday, March 25 | 1:30–3:00 PM
Older adult malnutrition continues as a health crisis in America, and can be addressed through a collaborative effort of key stakeholders in aging research, policy and programs. This session reports on the latest national developments in malnutrition prevention, including the recent Government Accountability Office (GAO) report on federal nutrition programs for older adults, the consideration of sarcopenia and the special nutrition needs of older adults in creating updated Dietary Guidelines, and the integration of malnutrition/undernutrition screening measures into national health surveys. You will walk away with next steps to take to participate in and take action on these opportunities. | Moderator: Meredith Ponder Whitmire,Vice President, Matz Blancato & Associates.
Speakers: Samantha Koehler is a staffer on the US Senate Special Committee on Aging, serving as Senior Policy Aide under Ranking Member Senator Bob Casey. Her current work focuses on the intersection of aging and health policy. Prior to joining the federal government Samantha was a direct practice social worker. As a Care Manager for older adults, she focused on long term care planning and access to health and social services. Samantha has her MSW and MPH from the University of Michigan. 
Ryne Carney is a Public Policy Manager at the Alliance for Aging Research, a Washington D.C.-based organization dedicated to promoting scientific research that can improve the health and well-being of older adults. In this role, he works with legislators, regulators, and health care experts to advance policies in the interest of older adults. Ryne also manages Aging in Motion (AIM), a coalition of academics, industry, and nonprofit organizations leading ongoing interactions with clinicians, regulators, and public influencers to overcome obstacles that are impeding the development of treatments for sarcopenia. Ryne received his B.A. from Bucknell University in Economics and Political Science.
Jaime J. Gahche, Ph.D., M.P.H., joined the NIH's Office of Dietary Supplements (ODS) in January 2017 as a Nutritional Epidemiologist in the ODS Population Studies Program. Her work focuses on assessing the use of dietary supplements in the U.S. and investigating the role of dietary supplements in disease prevention and health promotion, using data from health surveys and epidemiologic studies. Prior to joining ODS, Dr. Gahche worked as a nutritional epidemiologist at the Centers for Disease Control and Prevention National Center for Health Statistics, in the Division of National Health and Nutrition Examination Surveys (NHANES). Dr. Gahche received her B.S. in nutritional sciences from Cornell University, her M.P.H. degree from The George Washington University, and her Ph.D. in nutrition from the University of Maryland, College Park.
---

Influencers in Aging: The Future of Aging in America
Sponsored by Next Avenue. 
Wednesday, March 25 | 3:30–4:30 PM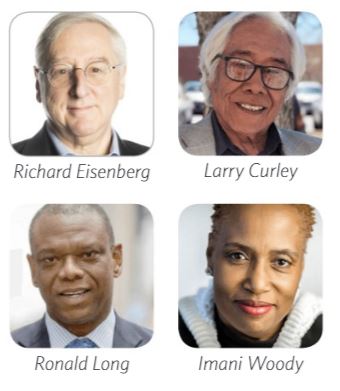 Each year Next Avenue recognizes remarkable people who are redefining what it means to grow old in America. These advocates, researchers, thought leaders, innovators, writers and experts continue to push beyond traditional boundaries to change our understanding of how we age. Join us for a conversation with some of the 2019 Influencers in Aging. | Moderator: Richard Eisenberg, BSJ, Managing Editor, Next Avenue. | Presenters: Larry Curley, Executive Director of the National Indian Council on Aging; Ronald Long, Director of Elder Client Initiatives at Wells Fargo Advisors; Imani Woody, President and CEO of Mary's House for Older Adults.
---

It Takes a Dementia Village: Creating Dementia-Friendly Spaces and Programs in Every Community
Sponsored by WellMed Charitable Foundation.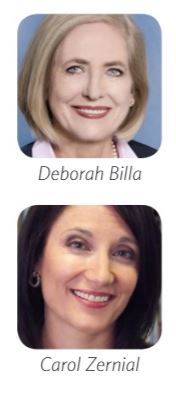 Thursday, March 26 | 2:00-3:00 PM
The WellMed Charitable Foundation received ACL funding to enhance dementia capability in the San Antonio community. Morgan's Wonderland, the world's first fully accessible theme park, is serving as a mini-dementia village for persons living with dementia and their caregivers—including those living alone with dementia and persons with intellectual disabilities who are at risk of acquiring dementia as they age. Learn about the core components of this project—the incorporation of both fun and education for all participants in a safe, accessible environment, as well as an evidence-based behavior management program for caregivers. | Presenters: Deborah Billa, Grants Manager, WellMed Charitable Foundation; Carole White, PhD,RN, Director, Caring for the Caregiver Program, and Professor, UT Health San Antonio, School of Nursing; Carol Zernial, MA, Executive Director, WellMed Medical Charitable Foundation.
---

#BeFraudSmart: Combatting Money Transfer Scams
Sponsored by Western Union.
Thursday, March 26 | 12:30-1:30pm      
CE Credits: 1
Western Union is dedicated to fighting fraud and helping consumers protect themselves from falling victim to scams. By teaming up and working together with you, we can make it much harder for criminals to commit fraud. Attendees will learn helpful tips to spot potential fraud of older adults, and how to assist in preventing it.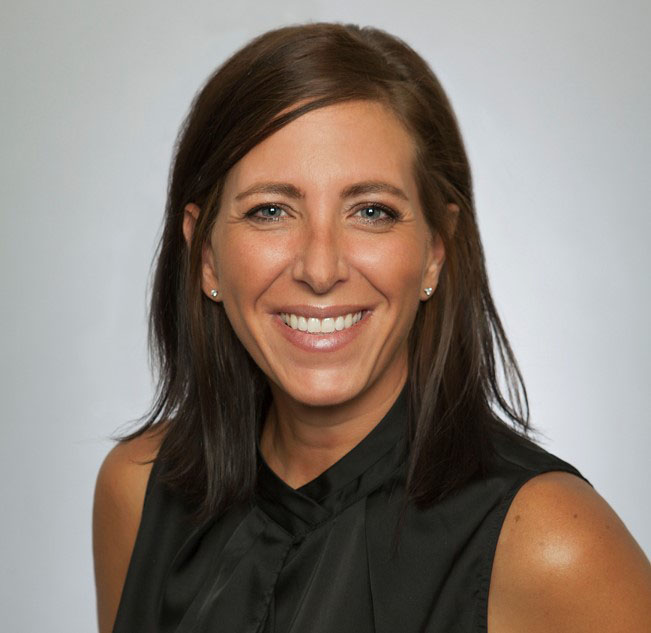 Presenter: Jessica Warren, CFCS, Manager, Fraud Awareness Education and Outreach, Western Union.
Click here to search the 2020 Aging in America Workshop Listings.