The Mental Health and Aging Award recognizes outstanding achievements in mental health and aging by individual or organizational members of ASA's Mental Health and Aging Network (MHAN). Nominees must have made significant contributions to the behavioral health of older adults, including dementia care, through exemplary research, education, policy planning, advocacy or behavioral health services that have had demonstrable effectiveness and are inclusive of diverse and underserved populations. 
The winner will be featured in the Aging in America Conference program book as well as in AgeBlog and on this page. The award is typically presented during the opening General Session at the ASA annual conference and acknowledged during the MHAN reception.
The deadline to submit a nomination has passed.
Please revisit this page in May 2020.
2019 Mental Health and Aging Award Winner
Fred Blow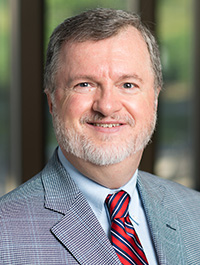 Fred Blow is an internationally recognized expert in older adult mental health and addiction services. He is a Professor in and Director of the Addiction Center in the Department of Psychiatry at the University of Michigan, as well as Senior Research Scientist at the Department of Veterans Affairs Center for Clinical Management Research at the Ann Arbor VA Healthcare System. Since 2001, he has been National Huss Family/Hazelden Betty Ford Foundation Endowed Research Chair on Substance Abuse in Older Adults at the Butler Center for Research at the Hazelden Betty Ford Foundation. Blow has served on the ASA Board of Directors and chaired the ASA Mental Health and Aging Network. Instrumental in the publication of the Institute of Medicine's (IOM) 2012 "The Mental Health and Substance Use Workforce for Older Adults: In Whose Hands," he had been appointed to the IOM's Committee on the Mental Health Workforce for Geriatric Populations to study the issue and make recommendations. He advocated for implementing the Committee's recommendations, notably through a session at the Aging in America Conference. Blow is Co-Scientific Director of the SAMHSA Older Adult Technical Assistance Center, promoting the implementation of older adult evidence practices and providing technical assistance to SAMHSA-funded projects serving diverse populations.