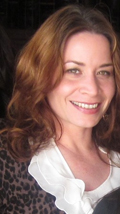 Community Outreach Coordinator
Seniors At Home, a division of JFCS
San Francisco, CA
What drew you to the field of aging or gerontology?
I have my masters in social work, and one of my internships was in providing case management to older adults. I found my niche based on the connections I made, and the wisdom that was imparted on me. I'm very passionate about advocating for the needs of the aging population, helping to maintain their dignity, and ensuring a safe quality of life in their home setting.
What is your specialty or area of interest?
I have various interests in the field of aging: professional education, program development, care management, and non-medical home care.
How do ASA's resources and education help you with your work?
ASA has helped me to connect to other professionals in the field of aging. The annual conference offers me insights into the trends in aging, and innovative programs in the community.