The State of Older People—Their Economic Security, Their Health
Wednesday, March 23 | 1:00–4:00 PM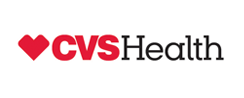 Sponsored by CVS/Health
Presented by ASA's Business Forum on Aging (BFA)
CEU Credits: 3
Fee: $15 (includes coffee).
Pre-registration is required.
More than 6.3 million older Americans live in poverty, and that number is projected to rise significantly over the next 20 years. Many Americans ages 65+ are economically insecure and struggling to find jobs to pay for housing and rising healthcare bills, and millions of older adults do not have sufficient income to meet their basic expenses. Poverty hits some groups of older adults more than others. Twenty percent of African American and Hispanic older adults are poor. And poverty impacts older people with limited education and those who are not married especially hard. This program will examine some of the causes for the recent growth in the economic insecurity of seniors, and will explore measures the business community, local governments, the federal government, foundations and community-based organizations can take to support older adults in need. 
Program Moderator:
Barbara Hoenig, MPH, BFA Chair and Senior Consultant, Mature Workers and Workforce Initiatives, CVS Health.
Presenters: 
Virginia Reno,
Deputy Commissioner for Retirement  and Disability Policy, Social Security Administration;
Kathy Greenlee
, JD, Administrator, Administration for Community Living;
Karyne Jones
, MPA, President and CEO, National Caucus & Center on Black Aging, Inc.;
Lita Kleger
, MA, Director of Communications and Outreach, Experience Works, Inc.;
Michael Marcus
, MSW, Program Director, Older Adult Services, Harry & Jeanette Weinberg Foundation;
Paul Nathanson
, JD, Special Counsel, Justice in Aging;
Neera Tanden
, President, American Center for Progress.