Regional Networking Events are opportunities for ASA members to meet in person to discuss local trends, projects, initiatives and recent developments in aging. Some topics that have been addressed in the past include: Reframing Aging, Self-care for Professionals in Aging, Livable Communities, What's New in Dementia Resources, Technology and Aging and then local matters like, Aging Policy in Illinois and The Bridge Model. These generally take the form of informal presentations by local experts in aging and/or representatives of the aging population themselves. There is always time to socialize and network with coffee and pastries.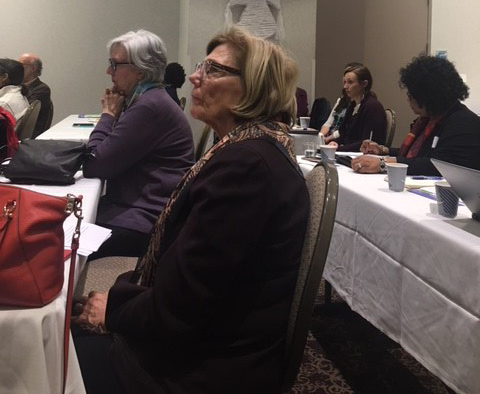 Local committees of volunteers choose the schedule of sessions (perhaps bi-monthly or quarterly), secure the location, invite the presenters and provide refreshments. ASA provides an announcement template for promotion by email, handles the online registration, and ships current membership information to the area liaison shortly before event. While educational in content, CEUs cannot be offered.
Upcoming Events
ASA Washington, D.C. Roundtable
Check this page for future quarterly events!
ASA Chicagoland Roundtable
Future Chicagoland events scheduled* for March 3, June 5, August 7, Oct 2 and Dec 6th.  Check back for more details!
*Dates subject to change
Local contact for Chicago information only: Mary Lou Tomecek Baker, 312-942-2053