Start time
10:00 AM Pacific
End time
11:00 AM Pacific
Presented by ASA's Mental Health and Aging Network (MHAN)
ASA Members: Register now for FREE
Not a Member? Join ASA or register for this event for $49
Includes complimentary CE credits*
*ASWB CE Credit Changes 2018: Beginning September 25, 2018, ASA will no longer be able to  issue ASWB CE credits for recorded web seminar attendance. You can only claim ASWB CE credit if you watch "The Cultivation and Building of Resilience: A Therapeutic Treatment Approach in the Ethics of Helping" at 10:00am PT on October 11, 2018. We apologize for any inconvenience. This change is due to ASWB ACE Provider distance learning requirements.
Life is complex and often stressful, and older adults' responses to challenging events, particularly in traumatic experiences, differ widely. Resilience psychology emphasizes the broad capacity of human adaptation and therapeutic practices that promote well-being. This web seminar will address human resilience as a multidimensional construct that encompasses a range of adjustable experiences and outcomes. We will focus on a specific form of resilience, post traumatic growth (PTG) in facing adversity, emphasizing the dynamic quality of cultivating resilience in transforming traumatic experiences into positive growth experiences. Resilience will be conceptualized as a coping process and as an outcome and an endpoint to the experience of stress and trauma. We will review a variety of personal and social concomitants contributing to resilience and examine how in clinical practice, therapists can use specific modalities to better assist older adults in cultivating capacities for resilience when facing extreme life challenges. 
Participants in this web seminar will be able to:
Define post traumatic growth and its role in the complementary process in the aftermath of stressful or traumatic life experiences, highlighting the human capacity for transformation;
Understand how older adults respond to stressful events and gain a comprehensive view of the many dimensions of surviving, thriving and overcoming trauma leading to personal growth;
Discuss the inextricable link between emotional pain and the capacity for growth in recovery from trauma;
Identify the complex interaction of individual attributes, spirituality and social context as indicators contributing to overcoming adversity and remaining resilient while encountering stressful life events; and,
Classify a variety of promotive factors for enhancing resilience and post-traumatic growth in individuals navigating their recovery journeys.
Presenter: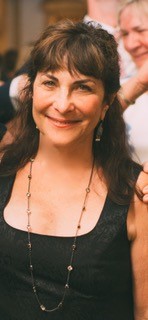 Pamela Schmidt, M.Ed., is a licensed and certified in Social Worker and a Mental Health Clinician, having served as clinician in helping individuals and families for more than 30 years. She is a tenured professor and Human Service Program Coordinator at Bunker Hill Community College in Boston, Mass.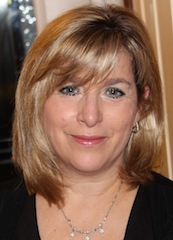 Tobi Abramson, Ph.D., is director of Geriatric Mental Health at the New York City Department for the Aging and a recent fellow of the New York Academy of Medicine. She is a licensed psychologist who has worked to improve the mental health of older adults and their families for more than 30 years.