Start time
10:00 AM Pacific
End time
11:00 AM Pacific
Part of the Aging and Disability Business Institute Series—a Collaboration of n4a and ASA
Includes 1 complimentary CE credit*
*ASWB CE Credit Changes 2018: Beginning September 25, 2018, ASA will no longer be able to  issue ASWB CE credits for recorded web seminar attendance. You can only claim ASWB CE credit if you watch "The Evolution of CBO Contracts with Healthcare Organizations: Request for Information 2018 Survey Results" at 10:00 AM PT on November 28, 2018. We apologize for any inconvenience. This change is due to ASWB ACE Provider distance learning requirements.
If you require ADA accommodation to participate in this web seminar, please contact Steve Moore at your earliest convenience to make arrangements – smoore@asaging.org
Join The Aging and Disability Business Institute for the release of brand-new data on contracting between community-based organizations (CBO) and healthcare entities. Last year, the Business Institute's Request for Information (RFI) survey found that aging and disability CBOs across the country are partnering with healthcare payers and providers to address social and behavioral determinants of health. This web seminar will present the results of the second RFI survey, revealing how the contracting landscape has changed over the past year. In addition to reviewing contracting trends in healthcare partners, services delivered and payment structure, presenters will discuss CBO experiences with contracting. Presenters will also highlight examples of CBOs that have successfully contracted with healthcare entities.
Participants in this web seminar will be able to:
List trends in contracting between CBOs and healthcare entities;

Identify common challenges and benefits of contracting with healthcare entities; and,

 

Describe effective contracting strategies with healthcare entities.

 
Presenters:

Marisa Scala-Foley directs the Aging and Disability Business Institute at n4a. She came to n4a from the U.S. Administration for Community Living, where she managed the agency's efforts to build the capacity of state- and community-based organizations for delivery system reform.
Traci Wilson, D.Phil., is a research associate at Scripps Gerontology Center at Miami University in Oxford, Ohio.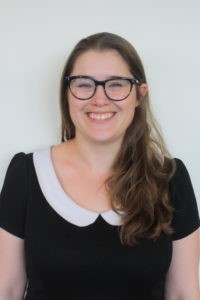 Beth Blair is a senior research associate with the Aging and Disability Business Institute at n4a.
Target Audience: All

​
​
The Aging and Disability Business Institute is funded by:
The Administration for Community Living
The John A. Hartford Foundation
The Gary and Mary West Foundation
The Colorado Health Foundation
The Marin Community Foundation
Partners:
National Association of Area Agencies on Aging (n4a)
Independent Living Research Utilization/National Center for Aging and Disability
Elder Services of the Merrimack Valley/Healthy Living Center of Excellence.
Learn more about The Aging and Disability Business Institute at www.aginganddisabilitybusinessinstitute.org