Start time
10:00 AM Pacific
End time
11:00 AM Pacific
Part of the MindAlert Series, sponsored by the MetLife Foundation   
Register Now
Includes Complimentary CEUs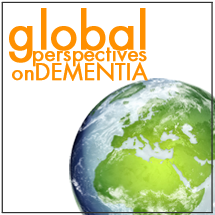 This webinar will explore the global epidemic of dementia affecting increasing numbers of older persons, their families, care and service providers, and rapidly aging societies around the world.  While recognizing that the G8 countries, at their recent first-ever dementia summit, committed to collaborating to make dementia research, treatment and care a global priority, this presentation will highlight local innovations in care, services and support: a Dutch dementia village, the Dementia-Friendly Communities initiative in the United Kingdom, and dementia-friendly hospital care practices in Australia, Scotland and England.
Participants in this webinar will be able to:
Understand the necessity for international cooperation and local knowledge to drive innovations in dementia treatment and care;
Describe the Dementia Village in the Netherlands as a model for long-term care and its reported impact on the quality of life of people who live there;
List key elements of dementia-friendly communities being created in the United Kingdom; and,
Describe innovative practices in hospital care for persons with dementia in Australia, Scotland and England.
Presenter:

Susan Joy Aziz, a gerontologist, is a consultant to senior service organizations. She has served in the fields of aging and elder rights for 25 years as an educator, advocate, senior manager, and advisor. Aziz has served as Special Advisor for the International Federation on Ageing (IFA) and as the Assistant Editor of Global Ageing, the IFA's official journal. She serves on the Editorial Boards of Global Ageing and the Journal of Elder Abuse & Neglect and on the Board of Directors of the National Committee for the Prevention of Elder Abuse and of the National Telemarketing Victim Call Center. She also served as Chair of the Advisory Council of Your Aging & Disability Resource Center, the Area Agency on Aging, Palm Beach & Treasure Coast in Florida.