Start time
10:00 AM Pacific
End time
11:00 AM Pacific
Presented by ASA's Network on Environments, Services and Technologies (NEST) 
ASA Members: Register now for FREE
Not a Member? Join ASA or register for this event for $49
Includes complimentary CEUs*
*This web seminar is approved for AoTA contact hours in addition to CEUs approved for all ASA web seminars
This web seminar is based on the 2017 Aging in America Conference workshop, "Improving Health and Wellness of Seniors Using Wearable Technology."
Social isolation is a growing epidemic, having doubled in incidence since 1980, and the negative health impact is equal to or greater than smoking or obesity. Estimates suggest that 35 percent of older adults are isolated and-or lonely: that means 16.1 million people across the country are socially isolated. Selfhelp estimates that just in hospital expense alone, this epidemic is costing $66.8 billion annually. We need to mobilize to ameliorate this preventable condition. This web seminar will discuss the issue, talk through strategies to address the problem, describe programs working to solve it and showcase one innovative program: Selfhelp's Virtual Senior Center.
Participants in this web seminar will be able to:
Understand the findings of a three-month pilot to learn how older adults can adopt wearable technology;
Discuss how an analytics platform was used to capture and benchmark baseline data to support care; and,
Take home practical steps to implement a wearable technology program across different care settings and acuity levels.
Presenters::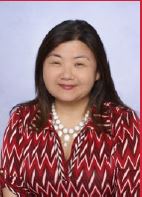 Ginna Baik is the senior care practice leader for CDWHealthcare, a leading provider of technology solutions for healthcare organizations nationwide, and heads its strategic business development initiatives in the senior care market.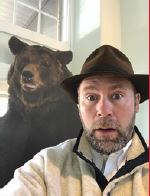 J. Patrick Bewley, EMBA, is CEO of Big Cloud Analytics, and a serial entrepreneur and data scientist geek.