Start time
10:00 AM Pacific
End time
11:00 AM Pacific
Sponsored by Right at Home
Includes 1 complimentary CE credit*
*ASWB CE Credit Changes 2018: Beginning September 25, 2018, ASA will no longer be able to  issue ASWB CE credits for recorded web seminar attendance. You can only claim ASWB CE credit if you watch "Connecting Generations: Tools for Planning and Implementing High Quality Intergenerational Programs" at 10:00 AM PT on April 30, 2019. We apologize for any inconvenience. This change is due to ASWB ACE Provider distance learning requirements.
If you require ADA accommodation to participate in this web seminar, please contact Steve Moore at your earliest convenience to make arrangements – smoore@asaging.org
Contrary to popular belief, Alzheimer's is not a disease specific to older adults. Early-onset Alzheimer's appears in people younger than age 65, which make up about 5 percent of Alzheimer's patients. This web seminar will provide an overview of early-onset Alzheimer's disease, followed by information on the challenges patients and caregivers face with a diagnosis, issues around care and financial, legal and social concerns.
Participants in this web seminar will be able to:
Define early-onset Alzheimer's;

Describe the challenges associated with early-onset that are not typically seen with late-onset Alzheimer's;

Identify financial and legal issues facing families dealing with early-onset Alzheimer's; and,

List resources available to help those with early-onset Alzheimer's and their caregivers.
Presenters: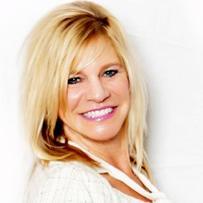 Diane Darby Beach, Ph.D., M.P.H., is a gerontologist with 28 years' experience in public health and elder care.
Target Audience: All