Start time
10:00 AM Pacific
End time
11:00 AM Pacific
Part of the Generations Education Series, funded in part by the Archstone Foundation
Register Now
Includes Complimentary CEUs.
This web seminar will discuss the need to measure the impact of family caregiving on health outcomes. As our healthcare systems move toward greater accountability, and insurers call for greater value or outcomes metrics, it is important to measure all factors associated with patient outcomes. The family caregiver has an "invisible" role, yet our public policies are defining the "engagement of each person and their family" as a key priority for achieving the Triple Aim of better outcomes, improved population health and lower costs of care. This web seminar will discuss opportunities for measuring the role of the family caregiver in meeting the Triple Aim, and some resources available to support this effort.
Participants in this web seminar will be able to:
Articulate the importance of measuring family caregiver contributions to the national goal of reaching the Triple Aim;
Understand how quality measures are set in public programs and how family caregiver measures fit into the larger discussions about provider accountability; and,
Access resources on caregivers' roles in preventing readmissions, particularly for frailer populations.
Presenter: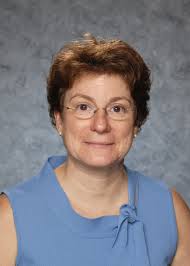 Dr. Barbara Gage is a nationally known expert on the service needs of older people and people with disabilities. Her research has been used by Congressional and Federal staff to understand service cost and use, develop quality metrics and standardize assessment items in the Medicare and Medicaid programs. She has also researched the roles of Area Agencies on Aging and provided Congressional testimony on financing long term care, modernizing Medicare post-acute Payments and standardizing assessment data to improve person-level care coordination.