Start time
10:00 AM Pacific
End time
11:00 AM Pacific
Presented by the Parkinson's Foundation, as part of their Expert Briefings series.
Includes 1 complimentary CE credit* **
*Social workers completing this course receive 1 clock hour of social work continuing education credit. Social Workers: Contact us for more information on social work CE. No CE Credit offered to social workers licensed in New Jersey.
**This web seminar is approved for AoTA contact hours in addition to CEs approved for all ASA web seminars
If you require ADA accommodation to participate in this web seminar, please contact Steve Moore at your earliest convenience to make arrangements – smoore@asaging.org
In this web seminar, participants will learn practical aspects of harnessing the power of a healthcare team, including home health aides, physical therapists (PT) and occupational therapists (OT). Participants will understand the different roles of each professional as well as questions to ask to ensure a good fit when finding a healthcare team.  
Participants in this web seminar will be able to:
Describe the roles of home health aides, physical therapists and occupational therapists for people with Parkinson's Disease (PD);
List the benefits of home health aides, PTs and OTs as part of a team; and,
List the types of questions to ask an aide or therapist to know if they are the right choice.
Presenters: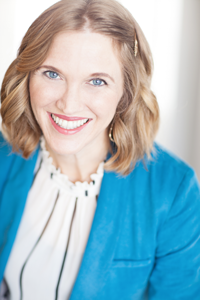 Julie Hershberg is a neurologic physical therapist specializing in movement disorders. She is an instructor at the University of Southern California and the founder of re+active physical therapy & wellness, a neurologic physical therapy, wellness and research center in Los Angeles.
Target Audience: Social workers, psychologists, counselors, caregivers, home health aides, nurses, certified care managers, occupational therapists, gerontologists.
PLEASE NOTE: This web seminar is being hosted by the Parkinson's Foundation, and registration will be handled through their website, www.parkinson.org.
Questions about registration? Call the Parkinson's Foundation at 800-4PD-INFO (473-4636)
Questions about CEUs? Call ASA at 415-974-9628.
Have technical issues? Call NetBriefings at 866-225-1532.