Start time
10:00 AM Pacific
End time
11:00 AM Pacific
Part of the Aging and Disability Business Institute Series—a Collaboration of n4a
and ASA.
CEUs are no longer available for this event
In the elusive quest to achieve the Triple Aim of improved care, better health and lower costs, it is becoming increasingly evident that strategic partnerships between the healthcare sector and community-based organizations (CBO) are an especially promising practice that can move the needle on care and cost challenges.
In Arizona, an innovative collaboration between Mercy Care, an Aetna-administered nonprofit health plan, and the Area Agency on Aging (AAA), Region One, is making major inroads toward these goals, delivering on the promise of integrated, person-centered care for vulnerable populations.
By working together to identify and implement AAA services that support Mercy Care's members, the partnership benefits both organizations, deepening a relationship that increases community trust, bolsters organizational capacity and makes a real and positive difference in the lives of older adults and individuals with disabilities. Join this web seminar to learn how these forward-thinking partners built and maintain their strong connection across the care delivery spectrum, and pick up tips and advice on how you can help your organization plan for, support and grow relationships with healthcare payers.
Participants in this web seminar will be able to:
Understand what Managed Care Organizations (MCO) offer and how we can enhance our services with AAAs and CBOs;
Understand why AAAs are a viable CBO partner to support Managed Care Organizations; and,
Describe the broad scope of services provided by the AAA Region One in Phoenix, Ariz., that complement the services provided through MCOs to improve patient outcomes.
Presenters: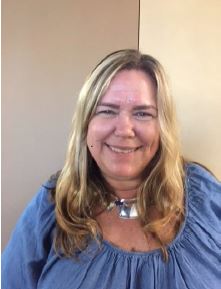 Barbara Hill, R.N., is a nurse supervisor for Mercy Care Plan, an AETNA company, in the Long Term Care Department.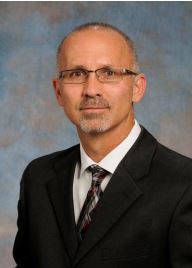 Chad Corbett is vice president of Long Term Care for Mercy Care Plan, the largest Arizona Long Term Care System plan for older adults and physically disabled in the state of Arizona.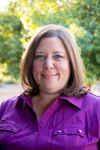 Melissa Elliott, M.S., is a social worker who been at the AAA, Region One in Phoenix for ten years and is vice president of Programs and Services.
The Aging and Disability Business Institute is funded by:
Administration for Community Living
The John A. Hartford Foundation
The Gary and Mary West Foundation
The Colorado Health Foundation
The Marin Community Foundation
Partners:
National Association of Area Agencies on Aging (n4a)
Independent Living Research Utilization/National Center for Aging and Disability
Elder Services of the Merrimack Valley/Healthy Living Center of Excellence.
Learn more about The Aging and Disability Business Institute at www.aginganddisabilitybusinessinstitute.org