Welcome to ASA's new advocacy and policy resource page.
Please also visit our Policy and Advocacy Dicussion Forum for opportunities to review other recent advocacy activities.
From the AgeBlog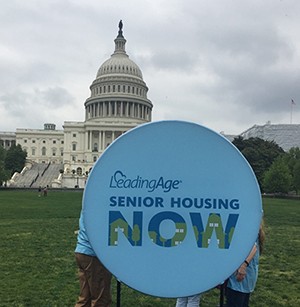 Hundreds Rally at U.S. Capitol to Increase Funding for Affordable Senior Housing
The demand for affordable housing for low-income older adults far exceeds the supply, resulting in long wait times. Many older adults never make it off the waiting list.
Web Seminars
ASA's Public Policy Committee offers periodic web seminars. Click a title below to learn more about previously recorded events. Check back soon for new events.
Advocacy How-To (recorded May 9, 2019)
ASA's Public Policy Priorities for 2019 (recorded May 16, 2019)