Start time
10:00 AM Pacific
End time
11:00 AM Pacific
Presented by the Parkinson's Foundation, as part of their Expert Briefings series.
Includes Complimentary CEs
If you require ADA accommodation to participate in this web seminar, please contact Steve Moore at your earliest convenience to make arrangements – smoore@asaging.org
This web seminar will describe diets that are associated with increased or decreased risk of developing Parkinson's Disease (PD), and emerging evidence that nutrition can play a role post-diagnosis, as well. We will review potential risks or benefits of popular diets (ketogenic, low-carb, Mediterranean, Wahl's, etc.), obstacles to eating (loss of smell, lack of appetite, constipation, etc.), and convenient, cost-effective, healthy dietary suggestions. Calorie restriction, intermittent fasting and the role of dietary supplements will be discussed. 
Participants in this web seminar will be able to:
Describe the foods associated with a risk of developing PD and rate of PD progression; 

Discriminate between popular diets, why they should be considered and when they should be avoided; and,

Describe the sources of nutrition beyond food, such as sunlight and supplements as a source of vitamin D. 
Presenter: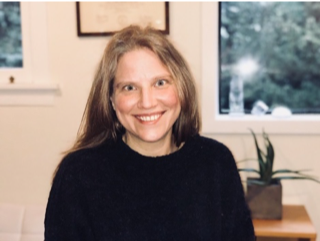 Laurie Mischley, N.D., Ph.D., M.P.H., maintains a clinical practice at Seattle Integrative Medicine focused on nutrition and neurological health, and is focused on identifying the nutritional requirements unique to individuals with neurodegenerative diseases. She has published on coenzyme Q10, lithium and glutathione deficiency in PD. As a clinical researcher, she has worked with the FDA, NIH and the Michael J. Fox Foundation to administer intranasal glutathione, (in)GSH, to individuals with PD, attempting to determine whether (in)GSH boosts brain glutathione and improves health.
PLEASE NOTE: This web seminar is being hosted by the Parkinson's Foundation, and registration will be handled through their website, www.parkinson.org.
Questions about registration? Call the Parkinson's Foundation at 800-457-6676. 
Questions about CEs? Call ASA at 415-974-9628.
Have technical issues? Call NetBriefings at 866-225-1532.