Start time
10:00 AM (Pacific)
End time
11:00 AM (Pacific)
Presented by ASA's Forum on Religion, Spirituality and Aging (FORSA)
ASA Members: Register now for FREE
Not a Member? Join ASA or Register for this event for $49
Includes complimentary CEUs*
Suffering from a debilitating or terminal illness can result in a general questioning of the meaning and purpose of life. Older adults and their caregivers are not only at an increased risk for experiencing negative spiritual beliefs, but also at a greater risk for spiritual distress. The good news is that a majority of older adults and their caregivers view spirituality as a necessary coping mechanism and think it contributes to their overall well-being. And they can avoid spiritual distress by approaching negative spiritual beliefs holistically. Such an approach should include a spiritual assessment, plan of care and interventions that take into account the client's spirituality, diversity, cultural background, religious affiliation and socioeconomic status. Unfortunately, many doctors, nurses and social workers lack the proper training to approach patients who may be in need of spiritual support and tend to overlook this vital area of coping. Though the Joint Commission now requires every patient to receive a spiritual assessment, professional training for all healthcare and social service disciplines has lagged behind. Too few of us who are in the helping professions feel comfortable talking about and working with our clients' spiritual views.
Participants in this web seminar will be able to:
Have a productive conversation with clients and their family caregivers about spirituality, as well as end-of-life issues;
Understand what Pargament and others call negative religious coping; and,
Define spiritual distress and understand how spiritual distress affects older adults, caregivers, and professionals after loss.
Presenters: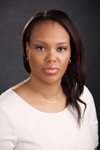 Eboni Green, Ph.D., R.N., is co-founder of Caregiver Support Services in Omaha, NE. She is the author of three books, At the Heart of the Matter, Caregiving in the New Millennium and Reflections from the Soul. She also writes a monthly column for SixtyandMe.com.

Barry J. Jacobs, Psy.D., is a clinical psychologist, family therapist and the director of Behavioral Sciences for the Crozer-Keystone Family Medicine Residency in Springfield, PA. He is the author of The Emotional Survival Guide for Caregivers and the co-author of AARP Meditations for Caregivers. He writes monthly columns on family caregiving for AARP.org and the Huffington Post.
*This web seminar is approved for AoTA contact hours in addition to CEUs approved for all ASA web seminars.