Start time
10:00 AM Pacific
End time
11:00 AM Pacific
Presented by ASA's Business Forum on Aging (BFA) 
ASA Members: Register now for FREE
Not a Member? Join ASA or register for this event for $49
Includes complimentary CEUs*
Money Smart for Older Adults (MSOA) educates older people, caregivers and service providers about identifying and preventing elder financial exploitation. The program also encourages older people to plan in advance and make informed financial decisions. MSOA is an instructor-led curriculum produced by the Federal Deposit Insurance Corporation and the Consumer Financial Protection Bureau. Participants will be provided with an overview of the curriculum, its features and topics, along with tips and recommendations for delivering presentations to older people and others in the community. The curriculum is free and includes an Instructor Guide, Resource Guide and a PowerPoint presentation. The presentation will include helpful information on collaborating with local and regional elder justice networks stakeholders such Adult Protective Services, law enforcement, legal services and financial institutions.    
Participants in this web seminar will be able to:
Understand MSOA curriculum and its features;
Understand elder financial exploitation, who are its perpetrators, and why it is vastly underreported;
Describe the nuances of making effective presentations to older people;
Understand local regional elder justice networks and where to find them;
Learn the benefits of collaboration to protect older people from financial exploitation; and,
Access and download the curriculum and order free MSOA Resource Guides and supplemental handouts.
Presenters: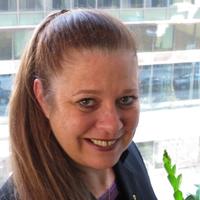 Jenefer Duane is the senior program analyst at the Consumer Financial Protection Bureau, in the Bureaus' Office of Financial Protection for Older Americans. Duane is office lead for the Money Smart for Older Adults: Prevent Elder Financial Exploitation curriculum and the Elder Financial Protection Community Network program.