Start time
10:00 AM Pacific
End time
11:00 AM Pacific
Presented by ASA's Network on Environments, Services and Technology (NEST)
ASA Members: Register now for FREE
Not a Member? Join ASA or Register for this event for $49
Includes complimentary CEUs
While the population of older adults in America is growing at an exponential rate, and funding for older adult programming remains stagnant, the use of assistive technology can be a cost-effective way to meet individuals' needs. Assistive technology is any item that an individual uses to increase, maintain or improve functional capabilities. It ranges from low technology such as a long-handled sponge to assist with bathing, to high technology such as a telepresence robot. The state of Georgia's Department of Human Services Division of Aging Services, through a robust partnership with Georgia's Assistive Technology Act Program Tools for Life, has increased awareness of and education on assistive technology within Georgia's Aging Network and is working to connect older adults with assistive technology to meet their specific care needs.
Participants in this web seminar will be able to:
Define assistive technology;
Describe how assistive technology can be used as a cost effective method to meet an individual's needs; and,
Identify examples of pieces of assistive technology.
Presenters: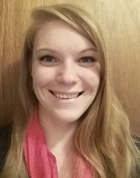 Sarah Ekart, M.A., is the Aging and Disability Resource Connection Options Counseling Specialist for the State of Georgia and leads programming for expanding the use of assistive technology within Georgia's Aging Network.

Gwenyth Johnson is a registered dietitian, massage therapist and personal trainer who manages the livable communities section at the Georgia Division of Aging Services. Her passion is to use technology and gaming to engage older adults in play as a health and wellness activity.
*This web seminar is approved for AoTA contact hours in addition to CEUs approved for all ASA web seminars.