Start time
10:00 AM Pacific
End time
11:00 AM Pacific
Presented by Parkinson's Foundation as part of the Nurse Webinar Series
Includes 1 complimentary CE credit* **
*ASWB CE Credit Changes 2018: Beginning September 25, 2018, ASA will no longer be able to  issue ASWB CE credits for recorded web seminar attendance. You can only claim ASWB CE credit if you watch "Nursing Solutions: Of All the Nerve, Autonomic Issues in Parkinson's Disease" at 10:00 AM PT on March 26, 2019. We apologize for any inconvenience. This change is due to ASWB ACE Provider distance learning requirements. 
**This web seminar is approved for AoTA contact hours in addition to CEs approved for all ASA web seminars
If you require ADA accommodation to participate in this web seminar, please contact Steve Moore at your earliest convenience to make arrangements – smoore@asaging.org
Parkinson's disease patients face myriad symptoms, including those affecting the motor system and mobility function and those presenting as non-motor symptoms. Among the non-motor symptoms, issues affecting the cognitive, neuropsychiatric and autonomic systems, as well as sleep, are common. This web seminar will present an overview of non-motor symptoms in Parkinson's disease, followed by a presentation of the under-recognized skin issues in Parkinson's disease. 
Participants in this web seminar will be able to:
Identify common non-motor issues in Parkinson's disease, including those affecting cognition, neuropsychiatric status, autonomic system and sleep;

Discuss common autonomic issues in Parkinson's disease, including those affecting the cardiovascular and gastrointestinal systems;

Describe common autonomic issues that affect the integumentary system, including seborrhea, dermatitis, and hyperhidrosis; and,

Identify additional skin issues related to Parkinson's disease including melanoma, skin reactions to medications and issues affecting the integumentary system due to problems with mobility.
Presenters: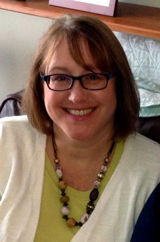 Joan Gardner is the clinic supervisor at the Struthers Parkinson's Center (SPC) in Minneapolis, and coordinator of the Parkinson's Foundation (PF) Center of Excellence at this location.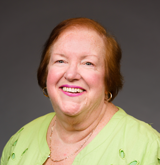 Janice M. Beitz, Ph.D., R.N., C.S., C.N.O.R., C.W.O.C.N.-A.P., C.R.N.P., M.A.P.W.C.A., A.N.E.F., F.A.A.N., is a professor of Nursing at the School of Nursing-Camden, at Rutgers University.  She is the director of the Rutgers University Camden Wound Ostomy Continence Nursing Education Program and has taught nursing students at baccalaureate, masters and doctoral levels.
PLEASE NOTE: This web seminar is being hosted by the Parkinson's Foundation, and registration will be handled through their website, www.parkinson.org.
Questions about registration? Call the Parkinson's Foundation at 800-4PD-INFO (473-4636). 
Questions about CEUs? Call ASA at 415-974-9628.
Have technical issues? Call NetBriefings at 866-225-1532.