Start time
10:00 AM (Pacific)
End time
11:00 AM (Pacific)
Sponsored by The National Reverse Mortgage Lenders Association
Includes complimentary CEUs*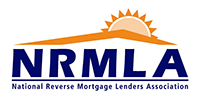 A web seminar for professionals who want to learn more about innovations and renovations that can support the safety and accessibility of older adults in their own homes. Louis Tenenbaum, one of the nation's leading authorities on aging in place, and Todd Brickhouse, an expert on mobility modifications, will discuss innovations in the industry. Craig Barnes of National Reverse Mortgage Lenders Association's Education Committee will explain how home equity can be used to help pay for them.
Participants in this web seminar will be able to:
Describe home modification options that can make homes safer and more accessible for aging adults;
List the typical costs for modification projects;
Describe how homeowners can use home equity to manage the costs of home modifications; and,
Understand how Home Equity Conversion Mortgage reverse mortgages work and consumer protections for reverse mortgage borrowers and their spouses.
Presenters:

Todd Brickhouse is the president of Brickhouse Design Group. For more than 35 years, Brickhouse Design Group has provided architectural and design services to private clients, New York State agencies and insurance companies working with individuals who are physically challenged or aging in place.

Craig Barnes, CRMP, is the national training leader at Reverse Mortgage Funding (RMF), responsible for training all RMF associates and their business partners.
Louis Tenenbaum, a leading authority on aging in place, is the founder of HomesRenewed, a coalition of business, government, not for profits and consumer stakeholders. Uniquely straddling the building, aging, healthcare and policy worlds, Louis was named a 2016 "Influencer in Aging" by Next Avenue and won a prestigious HIVE (Housing, Innovation, Vision and Economics) award. His recent article "Aging in Place Needs Out of the Box Thinking" appeared in Forbes and received more than 4000 shares.
*This web seminar is approved for AoTA contact hours in addition to CEUs approved for all ASA web seminars.