11:00 AM Pacific
12:00 PM Pacific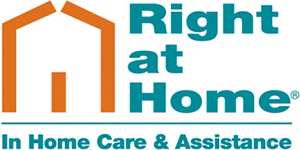 Sponsored by Right at Home
Includes complimentary CEs
To request speech-to-text captioning during this event, please contact us.
We spend about a third of our lives sleeping, and for a good reason. A consistent, quality sleep each night is the most effective thing you can do to reset your brain and health. Poor sleep is linked to negative health outcomes, including cognitive decline. This session will detail the sleep process, discuss how it impacts overall health and which age-related changes are normal, and share the most up-to-date research on ways to improve sleep to get the most benefit out of each night.
Participants in this webinar will be able to:
Understand what happens during sleep and why both quantity and quality are important factors.
Identify the impact of chronic sleep deprivation on health outcomes and everyday performance.
Understand typical changes in sleep as we age.
List risk factors for sleep disturbance in older adults.
Presenters:
| | |
| --- | --- |
| | Christopher Mohr, PhD, RD, is a nutrition spokesperson and consultant to a number of media outlets and corporations. Current and past clients include Under Armour, Reebok, Johnson and Johnson, the Johnson and Johnson Human Performance Institute, Deloitte, General Mills Bell Institute of Health, among others. Dr. Mohr was the consulting sports nutritionist for the Cincinnati Bengals and University of Massachusetts Athletic Program and his expertise has offered him the opportunity to speak at the White House, to the CIA and to audiences in more than 10 countries and almost all 50 states.  |
| | Kara Mohr, PhD, is an internationally recognized keynote speaker known for her expertise in behavior change, exercise and mindset. She has held faculty positions at the University of Louisville, the University of Pittsburgh and Eastern Michigan University. A well-regarded weight loss researcher, she was named one of the "Top Weight Loss Doctors" in the country by Prevention Magazine. After leaving academics, she and Dr. Christopher Mohr started and ran what was ranked the #1 fitness boot camp in Louisville for each of the six years they owned it. Kara Mohr continues to lecture internationally and is a regularly sought after expert source by national publications including the New York Times, Fitness, Health, Self, and more. |