10:00 AM Pacific
11:00 AM Pacific
Sponsored by Best Buy Health: A National Summit of Virtual AiA20.

​
Includes complimentary CEs
If you require ADA accommodation to participate in this web seminar, please contact us at your earliest convenience to make arrangements – info@asaging.org
Older adults are especially prone to experiencing poorer health outcomes due to unmet social needs, making it an industry priority to find creative ways to address social determinants of health (SDOH). Social workers are ideally positioned to provide direct support and assistance for SDOH such as loneliness, food insecurity and limited access to transportation. When supported by the right technology, the social work model—managed care with social workers at the helm—is one of the most effective ways to deliver care without incurring high operational costs for national payers. The implementation of 2020 Medicare Advantage benefits is on the horizon and will expand supplemental benefits such as adult care and caregiver support services. This webinar will explain the benefits of health-based technology and the social work model, while also addressing challenges and keys to implementation.
Participants in this web seminar will be able to:
Identify the ways social isolation and loneliness negatively impact older adults;

List what health plans are doing to address social determinants of health;

List types of technology products and services that help older adults stay safe and healthy; and,

Identify ways technology can enhance social work.
Presenters: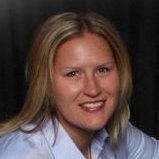 Jamie Jones is director of Commercial Customer Service at Critical Signal Technologies, which was acquired by Best Buy Health last year.