Start time
10:00 AM Pacific
End time
11:00 AM Pacific
Presented in observance of World Elder Abuse Awareness Day, June 15, 2019
Not a Member? Join ASA.
Includes 1 complimentary CE credit
If you require ADA accommodation to participate in this web seminar, please contact Steve Moore at your earliest convenience to make arrangements – smoore@asaging.org
This web seminar will define self-neglect and describe behaviors that are commonly involved. Practice and research findings will be presented, including etiological and contributing factors, the known extent of self-neglect and its associated outcomes, impact on those who self-neglect and on others and ethical issues and dilemmas. We will discuss prevention and intervention and consider broad sociological forces and factors that profoundly affect the ability of older adults to provide adequate self-care—such as healthcare affordability and access, poverty and ageism.  A US DHHS ACL–funded self-neglect project being conducted by the National Adult Protective Services Association will be described.
Participants in this web seminar will be able to:
List three etiological and contributing factors to self-neglect among older adults;

Provide three outcomes demonstrated by research to be associated with self-neglecting behavior; and,

Describe three sociological factors that influence the ability of older adults to provide adequate self-care.
Presenters: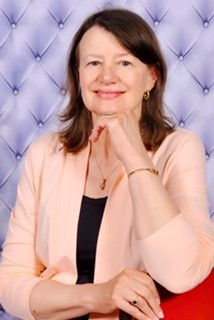 Dr. Holly Ramsey-Klawsnik, a sociologist and clinician, has provided clinical services to older adults; extensive professional training regarding aging, disability and victimization; and vulnerable adult abuse research conducted under multiple federal awards.
Target Audience: Professionals and Emerging professionals (Intermediate)