10:00 AM Pacific
11:00 AM Pacific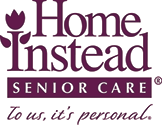 Part of the Family Caregiver Support Series, sponsored by Home Instead, Inc., franchisor of the Home Instead Senior Care network.
Includes 1 complimentary CE credit*
*This web seminar is approved for AoTA contact hours in addition to CEs approved for all ASA web seminars.
CE credit for social workers is not available for this event
If you require ADA accommodation to participate in this web seminar, please contact Steve Moore at your earliest convenience to make arrangements – info@asaging.org
The importance of proper nutrition for older adults simply cannot be overstated. However, for some older adults who live alone, it can be difficult to remain motivated to cook nutritious meals for just one person. According to the U.S. Census Bureau, about 28 percent (13.8 million) of community-dwelling older adults live alone, which could put them at risk for poor nutrition. Malnutrition can affect the mind, body, immune system and energy levels in ways older adults and family caregivers may not realize. Registered dietician Shannon Muhs will be a guest speaker on this web seminar to teach about proper nutrition for older patients and provide simple meal preparation tips for one person. Register for this web seminar to learn how professionals can better support healthy nutrition for older adults and provide resources to support cooking for one.
Participants in this web seminar will be able to:
Describe the causes and warning signs of poor nutrition;

Identify the potential risks associated with eating alone;

Describe the nutritional guidelines for older adults; and,

Recommend tips and resources for ways to cook nutritious meals for one.
Presenters:
 

 

 

 

Lakelyn Hogan, MS, MBA,

is a gerontologist and caregiver advocate for Home Instead Senior Care and a doctoral candidate at the University of Nebraska–Omaha, studying Social Gerontology.

 
Shannon Muhs has been a registered dietitian since 1996, is a member of the Academy of Nutrition and Dietetics and has worked for Hy-Vee, Inc. for more than 14 years. She has diverse experience that includes weight management, diabetes, IBS and the FODMAP diet, food intolerances, menu planning and eating disorders. She has received advanced training in wellness coaching, adult weight management and the Low FODMAP diet for Irritable Bowel Syndrome.