10:00 AM Pacific
11:00 AM Pacific
Includes one complimentary Continuing Education (CE) credit.
To request speech-to-text captioning during this event, please contact us.
The COVID-19 pandemic has impacted everyone in different ways, and it has brought to light many of the challenges our nation faces in supporting the aging population. Additionally, it has highlighted the value of care in the home. At a time when it was important to keep older adults out of the hospital setting, home care helped to meet the health and safety needs of many aging adults. Home care is finally being recognized as an extension of the care continuum and a value to the long-term care system. Join this session to learn more about the lessons learned during COVID-19 and how the growing demand for home care continues.
Participants in this webinar will be able to:
Realize the impacts of the pandemic on the aging population
Understand how home care can best support aging individuals and their families
Recognize the value of home care as part of the healthcare continuum
Examine case studies where home care is successfully partnering with the healthcare and long-term care sectors
Presenters: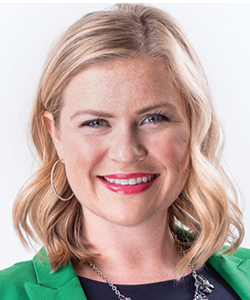 Lakelyn Hogan, PhD, is a gerontologist and caregiver advocate at Home Instead. She educates professionals in aging, families and communities on the unique challenges that older adults face and the resources available to help them thrive. Hogan has worked in the private and public sectors of senior care services and has spoken at national and international conferences on caregiving and aging, plus serves as a resource to the media. She is a board member of the National Alliance for Caregiving, board chair for the Dreamweaver Foundation and vice chair of the Alzheimer's Association's Dementia Care Provider Roundtable.