12:00 PM Pacific
1:00 PM Pacific
Includes one complimentary Continuing Education (CE) credit.
To request speech-to-text captioning during this event, please contact us.
Intergenerational- and youth-focused programs provide opportunities to enrich participants' lives and help address vital social and community issues, while building on the positive resources that young and old have to offer one another and their communities. Research suggests that those living with dementia who participate in intergenerational programs show a decrease in social isolation, an increase in a sense of belonging, self-esteem and well-being. Programming that targets youth helps to provide a deeper understanding of dementia and the older adult experience, as well as providing support for the youth—many of whom are engaged in care for the older adult.
In this webinar, ONEgeneration will provide information on the benefits of intergenerational programming, while also addressing the creation of a successful intergenerational model that has integrated children, from infancy to 5 years old, with older adults living with dementia. Participants will also learn about the Latino YCare program, which is designed for children and youth who live in families that include a person with dementia and who are involved in their care. YCare was developed for Latino families living with dementia and guides youth in understanding dementia, offering experiential opportunities to feel what it is like to live with dementia, and provides hand's-on support and education for being a caregiver.
Participants in this webinar will be able to:
Identify the benefits of intergenerational programming;
Understand how to create mutually beneficial programming, including interactive and hands-on activities, supporting dementia young caregivers;
Learn how to assess and address the needs of both children and clients with dementia; and
Identify children and youth who provide care to someone with dementia.
Presenters: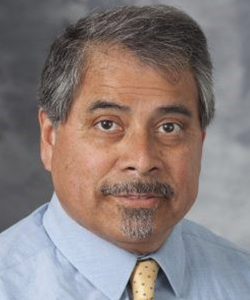 Al Castro is director of Health Research at the United Community Center, a large Latino-serving nonprofit organization in Milwaukee, Wis. He leads and develops relevant health research studies and health education programs in collaboration with academic or governmental partners. Castro also has managed the Latino Geriatric Center Memory Clinic, and an ACL-funded project, Fortaleciendo Puentes: A Continuum of Community-Based Care for Latinos, establishing a mobile memory clinic program and family caregiver services.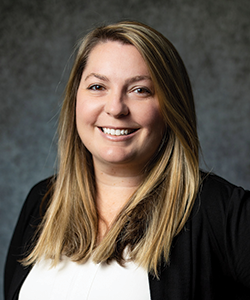 Jenna Hauss, MSW ,is president and CEO of ONEgeneration, and directs its Senior Enrichment Center & Care Management program, working alongside executive leadership to assist with the growth and development of ONEgeneration, while overseeing community-based programs, including expanded case management for individuals with Alzheimer's disease and related dementias in the greater Los Angeles area.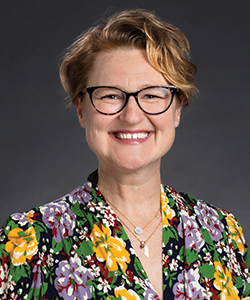 Melinda Kavanaugh PhD, LCSW ,is associate professor of Social Work at the Helen Bader School of Social Welfare, University of Wisconsin-Milwaukee. Dr. Kavanaugh is a leading expert in young carers and principal investigator for numerous research studies on families living with neurological disorders, including Huntington's Disease and Amyotrophic Lateral Sclerosis (ALS). Dr. Kavanaugh developed an evidence-based intervention for young carers, YCare, a multidisciplinary youth caregiving skills and support protocol for youth in families across neurological disorders.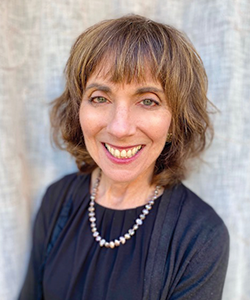 Lori Resnick has over 20 years' experience working and supervising Geriatric Case Managers in the private, non-profit and philanthropic sectors. She is dedicated to providing assistance to clients and caregivers by helping them to navigate complex systems of care and leverage services in order find sustainable solutions to aging safely in place. In her current role at ONEgeneration, Lori oversees the implementation of their Special Grants Programs which includes, overseeing their low-income housing program, and programs addressing the needs of adults with intellectual and developmental disabilities (I/DD) who are at risk of, or have, Alzheimer's disease or dementia. She created the ONEcargiver Resource Center, a virtual resource center and centralized platform to support caregivers and adults with intellectual and development disabilities who may be at risk of, or are living with Alzheimer's disease or related dementia.