10:00 AM Pacific
11:00 AM Pacific
Sponsored by Right at Home
Includes 1 complimentary CE credit* **
*ASWB CE Credit Changes 2018: Beginning September 25, 2018, ASA will no longer be able to issue ASWB CE credits for recorded web seminar attendance. You can only claim ASWB CE credit if you watch "Discovering and Communicating the Need for Care" at 10:00 AM PT on December 13, 2018. We apologize for any inconvenience. This change is due to ASWB ACE Provider distance learning requirements.
**This web seminar is approved for AoTA contact hours in addition to CEs approved for all ASA web seminars
If you require ADA accommodation to participate in this web seminar, please contact Steve Moore at your earliest convenience to make arrangements – smoore@asaging.org
Changing conditions in older patients can indicate that the current living arrangement or environment is no longer safe for them; but the patients themselves may be reluctant to make changes. During the holidays, families are often reunited after a period of absence. It is in these situations that family members may recognize a significant deterioration or decline in their older loved one. Healthcare professionals can take this opportunity to communicate necessary interventions with the patient's family to improve quality of care.
Participants in this web seminar will be able to:
List signs that indicate an older patient or client is no longer safe in their current living environment;

Describe changes that signify additional help is needed by the older client; and,

Describe a plan for extra care when needed.
Presenter: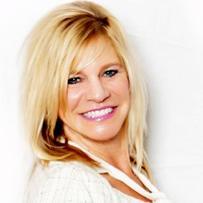 Diane Darby Beach, PhD, MPH, is a gerontologist with 28 years experience in public health and elder care.
Target Audience: All