10:00 AM Pacific
11:00 AM Pacific
Part of the Empowering Professionals in Aging series
Presented by Home Instead, Inc.
Includes one complimentary Continuing Education (CE) credit*
Alzheimer's disease and other dementias disproportionately affects women, African Americans and Latinos. In fact, women are twice as likely to develop the disease as men. Twenty percent of Americans living with the disease are African Americans and Latinos are 1.5 times more likely to be diagnosed than non-Latino whites. It is important for professionals to understand the disparities that exist among these subsets of the population. Join this webinar to learn more on this topic from a guest speaker with UsAgainstAlzheimer's who will discuss how communities and healthcare systems can work together to promote brain health equity for all communities, including healthcare system readiness, improved access to research and preventive health services.
UsAgainstAlzheimer's (UsA2) is a disruptive advocacy and research-focused organization that is pushing for expanding treatments and speeding the search for a cure for Alzheimer's disease. UsA2 works to ensure that all communities have their voices heard through various networks and initiatives including WomenAgainstAlzheimer's, LatinosAgainstAlzheimer's and AfricanAmericansAgainstAlzheimer's.
Participants in this webinar will be able to:
Understand why women, African Americans and Latinos see a higher dementia prevalence.
Discuss the need for a proactive approach for brain health equality.
Learn how we can all help decrease these disparities.
Presenters: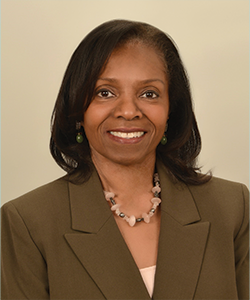 Stephanie Monroe is Director of Equity and Access and Executive Director of AfricanAmericansAgainstAlzheimer's, a network of UsAgainstAlzheimer's, and the first national network created to raise awareness of the impact of Alzheimer's health disparities on communities of color and women, the need for greater minority participation in clinical trials and the importance focusing on brain health and Alzheimer's risk reduction in all communities. Monroe is an attorney with three decades of federal public policy experience, including serving as Assistant Secretary of Education for Civil Rights. She also was Chief Counsel of the U.S. Senate Committee on Health, Education, Labor and Pensions, and Staff Director of the Senate Subcommittee on Children and Families.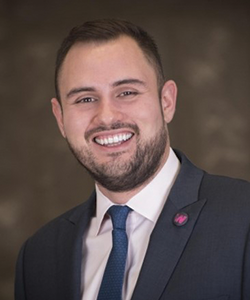 Jason Resendez is the Director of the UsAgainstAlzheimer's Center for Brain Health Equity and head of the LatinosAgainstAlzheimer's Coalition. He is the co-author of "Latinos & Alzheimer's Disease: New Numbers Behind the Crisis," a seminal report released with the USC Roybal Institute on Aging, and contributor to the NIA's National Strategy for Recruitment and Participation in Alzheimer's and Related Dementias Clinical Research. Prior to UsAgainstAlzheimer's, Resendez held senior positions at UnidosUS and LULAC National Educational Service Centers, Inc. He is a Google Next Generation Policy Leader, an Aspen Ideas Health Fellow, and serves on the boards of the Youth Movement Against Alzheimer's and Consumers for Quality Care.