Start time
10:00 AM Pacific
End time
11:00 AM Pacific
Presented by the Parkinson's Foundation, as part of their Expert Briefings series.
Includes Complimentary CEs
If you require ADA accommodation to participate in this web seminar, please contact Steve Moore at your earliest convenience to make arrangements – smoore@asaging.org
The Newly Diagnosed web seminar will discuss how each newly diagnosed patient is different, and the assessment and awareness necessary as a provider to understand each unique patient's background, life stage and social status, in order to deliver optimal support. We will discuss the palliative care model in Parkinson's disease, as well as the interdisciplinary approach and initiating at time of diagnosis. This provides not only support to the patient but also can help to prevent caregiver burden and strain.
Participants in this web seminar will be able to:
Describe the importance of patient education, support and development from the point of diagnosis;

List ways to gain knowledge and raise awareness of preventing and monitoring for caregiver burden;

Describe the palliative care model in Parkinson's disease; and,  

Discuss the interdisciplinary team approach to care. 
Presenter: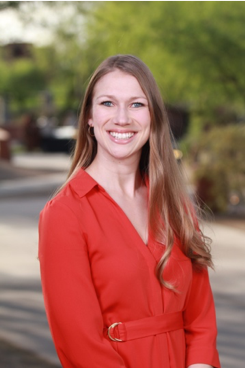 Jenna Iseringhausen, B.S.N., R.N., is the Faculty Group Practice nurse and PF Center of Excellence coordinator at the NYU Langone Marlene and Paolo Fresco Institute for Parkinson's and Movement Disorders in New York City. She leads a psychoeducational support group for patients and caregivers, organizes monthly interdisciplinary rounds discussing patient cases and arranges educational seminars for physicians, administrators and supportive staff.
PLEASE NOTE: This web seminar is being hosted by the Parkinson's Foundation, and registration will be handled through their website, www.parkinson.org.
Questions about registration? Call the Parkinson's Foundation at 800-457-6676. 
Questions about CEs? Call ASA at 415-974-9628.
Have technical issues? Call NetBriefings at 866-225-1532.