Start time
10:00 AM Pacific
End time
11:00 AM Pacific
Sponsored by AARP Foundation: A Highlighted Session of Virtual AiA20

​
Please be sure to also register for Part 1 of this series, Understanding Social Isolation Series Part 1: What it is, Why it Matters and How it's Measured on May 27.
Includes complimentary CEs
If you require ADA accommodation to participate in this web seminar, please contact Steve Moore at your earliest convenience to make arrangements – smoore@asaging.org.
AARP Foundation, with the American Society on Aging, explores the health impacts of social isolation among older adults, and looks at the current recommendations and solutions to prevent and mitigate its negative effects. This timely series comes at an unprecedented moment in America, as the novel coronavirus thrusts millions of older adults into greater physical isolation from family, friends and neighbors. As these events unfold, it will be more important than ever for healthcare professionals and those in the aging services sector to understand the importance of social connections and strategies to support healthy social engagement and inclusion. Register for this two-part web seminar to learn about the latest research, screening and measurement methods, recommendations and best practices.
Participants in this web seminar will be able to:
• Describe the ethical and practical considerations for interventions;
• Describe current interventions in health care and the community; and,
• Discuss the importance of community partnerships in combatting social isolation.
Presenters:
Lisa Marsh Ryerson is president of AARP Foundation, the charitable affiliate of AARP.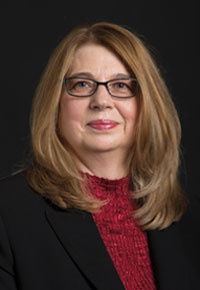 Colleen Galambos, Ph.D., A.C.S.W., L.C.S.W.-C., F.G.S.A., is the Helen Bader Endowed Chair in Applied Gerontology at the University of Wisconsin-Milwaukee and joined the faculty at the Helen Bader School of Social Welfare in 2018.
Michael Adams is the CEO of SAGE (Advocacy and Services for LGBT Elders), the world's largest and oldest organization dedicated to improving the lives of LGBT older people, and Chairman of ASA's Board of Directors.
Randy Oostra, D.M., F.A.C.H.E., is the president and CEO of ProMedica, a nonprofit mission-based, integrated health and well-being organization in Toledo, Ohio.